Innovative Leadership for Organizational Change
Change management is a required competency in business today. Employees want empowerment, ownership and accountability – so they will embrace change as long as they are involved in the process of driving it.
Snapshot
Hours: 35 hours / 3.5 CEUs

Where: UGA's Gwinnett campus
In this enlightening classroom certificate program, you'll learn how to:
create a vision for a desired change, large or small
use change management best practices to plan and manage business transformation
facilitate the teamwork needed to implement the plan successfully
deal with inevitable surprises that accompany change
measure the results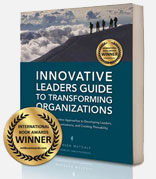 Your instructor, Maureen Metcalf, is a distinguished consultant and the author of an award-winning book that will be used in this course. She will explain how innovative leadership helps individuals and teams move from the current state to the desired new situation.
What the course covers:
Day 1: Principles of innovative leadership
Day 2: Creating a vision and building a team
Day 3: Analyzing the situation and team's strengths; planning the journey
Day 4: Communicating and implementing the plan; measuring results
Day 5: Embedding transformation
Course Information
Course Date:
Monday, March 24, 2014
-
Friday, March 28, 2014
Course Date Info:
Monday - Friday
8:30 a.m. - 4:30 p.m.
Location:
University of Georgia Gwinnett Campus
2530 Sever Rd NW, Lawrenceville, GA 30043
United States
See map:
Google Maps
Continuing Education Information: