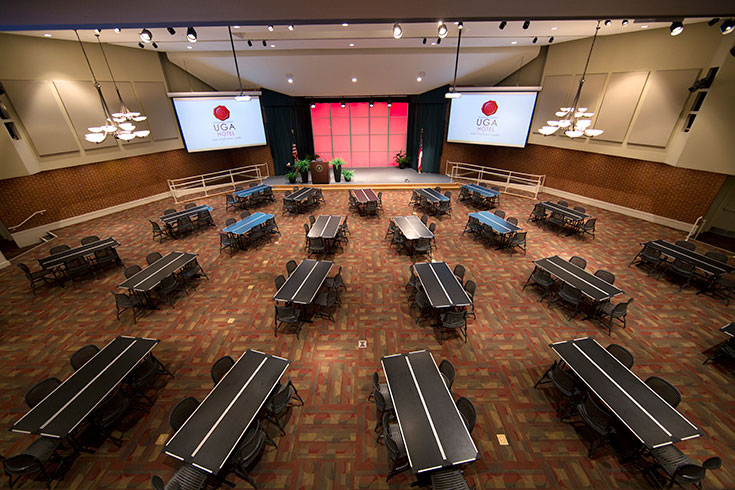 Our largest event venue
Mahler Hall is a multifunctional meeting and event space with 5,336 square feet. Capable of seating up to 600 people, this hall is one of the largest meeting venues in the city — yet it projects a warm, non-institutional feeling. Its intimacy and grandeur are unmatched by any other hall in the Athens area.

Set-up options for seating

Classroom:  288
Theater:      600
Meals:         320 (40 rounds of 8)

The hall is equipped with two LCD projectors, a PA system, adjustable lighting, wireless Internet, and retractable screens.