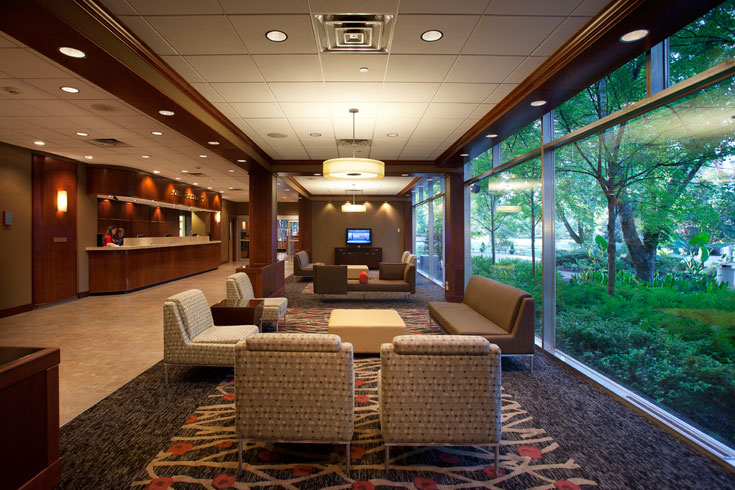 The lobby of the UGA hotel and conference center is a convenient, comfortable place to meet colleagues or to relax for a few minutes during breaks. h
The lobby features comfortable seating and a flat-screen TV.

Guest Services is also located in the lobby for your convenience to help you with directions or share suggestions of things to do while in Athens. The hotel's dining options are directly across from the lobby area.