Personal development and model behavior will involve assessing yourself and identifying the areas in which you can improve to maximize your potential. Whether you train to be a model or just to look like one, these classes in voice, communication, etiquette, self-confidence, print, and runway can help give you a professional edge no matter what your ultimate goals may be. These categories would include commercial print model, a fashion model or just a bolder, brighter being. Modeling classes prepare individuals in a variety of ways: helping you to pick clothes that flatter you and providing make-up and styling pointers, teaching you how to pose and really "work" the camera and most importantly, exude confidence in who you are.
Camp Learning Objectives/Goals
Find your purpose in life and acquire more skills for success.
Improve our personal relationships, grow your leadership skills, and develop a level of commitment and drive to challenge ourselves.
Empower self-identity where it can be translated into skills that extend beyond the runway and develop brand awareness with actionable steps.
Ages: 14-17
Course Date Info:
Address:

UGA Center for Continuing Education & Hotel

1197 South Lumpkin Street, Athens, GA 30602

United States

US

Location Info:

Students will check in on Saturday morning between 9:45 and 10:00 a.m. Some classrooms are located around campus, and students may travel by foot, bus or university vehicle to get to classrooms or other camp activities. More details will be available in your confirmation email and in the welcome email sent out three weeks before camp begins.

Cost:
Prerequisites:
There are no required prerequisites, and students of varying interests are allowed to join this workshop. This is a workshop intended for older, high school-aged students.
Instructor: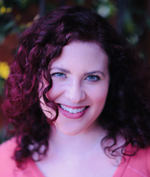 Alexis Lygoumenos is a third year Theatre and Performance Studies PhD student at the University of Georgia. She has taught classes in Acting, Improvisation, Scene Study, Voice Overs, Musical Theatre, and Audition Technique at the California School of the Arts, the International Performing Arts Academy and Los Angeles Center Studios. She received her MFA in Acting from the New York Film Academy, trained at the Yale Summer Actors Conservatory, the New York Conservatory for Dramatic Arts, and the University of Oxford. Under the stage name Alexis Nichols, she is an award-winning versatile actor, writer, petite model, and voiceover talent. She has appeared in print, online, and on the runway as a fashion model, pinup girl, and, most recently, as a gothic beauty in Petite Alternative. A nationally and internationally published model, she has also appeared in Vogue Italia, Maxim.com, Car Kulture Deluxe Magazine, Spain's La Revista Shock, Retro Lovely, and Primer Round publications. This is Alexis' third year as a Georgia Center Youth Programs Instructor.
El Lewis received his Bachelors in Fashion Merchandising with an emphasis in Dress Sociology from The University of Georgia. He currently lives between New York City and Atlanta while working as a Creative Director and Fashion Editor/Stylist. He specializes in Styling, Brand Direction, Content Creation, Social Media Marketing and E-commerce Consultancy. His clients include Alexander Wang, Essence Magazine, Brides, Forbes, Barneys, Nordstrom, and Domestic and International Fashion tech start-ups. Lewis has now founded fashion tech company, O. STUDIO DESIGN. This is El's third year as a Georgia Center Youth Programs instructor.
What you need for camp/program:
Please look for the camp outline for required program supplies in your parent information e-mail sent three weeks before your program.