The Ocean Discovery Camp offers a unique virtual approach to marine science and ocean conservation issues. Each day will have a different ocean-related theme and is filled with tons of aquatic fun, including virtual fields trips, designed to promote scientific literacy and understanding of the role that healthy oceans play in conservation. Students will gain new appreciation for the ocean and its ecosystems through virtual exploration, projects, and crafts. This camp is offered at a reduced fee due to a grant for Marine Sciences education.
Ages: 11-14
Course Number:
Course Date:

Monday, June 7, 2021

to

Friday, June 11, 2021

Course Date Info:

Camp will run from 9:00 a.m. to 4:00 p.m. each day.

Address:

UGA Center for Continuing Education & Hotel

1197 South Lumpkin Street, Athens, GA 30602

United States

US

Location Info:

Day students will check in on Monday morning between 8:30 and 9:00 a.m. Some classrooms are located around campus, and students may travel by foot, bus or university vehicle to get to classrooms or other camp activities. More details will be available in your confirmation email and in the welcome email sent out three weeks before camp begins.

Cost:

Camp - $280

Lunch - $55/week (optional)
Prerequisites:
The Ocean Discovery camp is designed to accommodate both absolute beginners and students with some marine sciences knowledge, and all are encouraged to attend.
Instructor: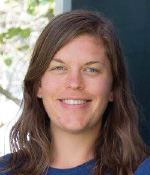 Emily Davenport is the Education and Outreach Coordinator for ECOGIG (Ecosystem Impacts of Oil and Gas Inputs to the Gulf) a research group based at the University of Georgia in the Marine Science Department. She has a M.S. in environmental and marine science from Western Washington University and spent several weeks at sea for her research. She also has a deep love for the ocean and all the amazing creatures that exist there. Emily is the co-founder of the Ocean Discovery Camp and this will be her sixth year as an instructor.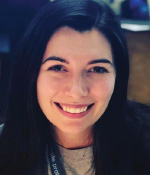 Jessica Colquitt is a third year biology teacher at Cedar Shoals High School in Athens, Georgia. She has a Bachelor's degree in biology and a minor in chemistry. She earned a Master's degree in special education from Liberty University. Jessica believes that students learn best when they are experiencing hands-on learning in a lab setting. This belief is what attracted her to the Ocean Discovery Camp, and this will be her third year as a Summer Academy instructor.
What you need for camp/program:
Please look for the camp outline for required program supplies in your parent information e-mail sent three weeks before your program.