If you love tablets, smart phones and gaming devices, this camp just might channel that passion into a digital career. You'll not only get a blast out learning about computer science and hacking, but also have the chance to channel your creativity into coding and writing your own programs. We will be taking advantage of Alice 3, a drag-and-drop 3D environment that teaches foundational programming knowledge. It provides an array of possibilities for a beginner hacker to learn the basics of computer science in an interactive way. Join us as we create a digital world and dive into software programming as a concept!
Camp Learning Objectives/Goals
Become familiar with the process, history, and ethics of hacking as a broad term.
Learn about the possibilities and future of computer science in cyber security.
Complete a digital project that you are proud of using programming concepts learned in class.
Ages: 11-14
Course Date Info:
Address:

UGA Center for Continuing Education & Hotel

1197 South Lumpkin Street, Athens, GA 30602

United States

US

Location Info:

Students will check in on Saturday morning between 9:45 and 10:00 a.m. Some classrooms are located around campus, and students may travel by foot, bus or university vehicle to get to classrooms or other camp activities. More details will be available in your confirmation email and in the welcome email sent out three weeks before camp begins.

Cost:
Prerequisites:
This course is appropriate for beginner students. See the section below titled "What you need for camp" for further details. If your student has coding experience already, please consider registering for our Spark: Coding Weekend workshop.
Instructor: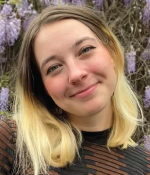 Ella Johnson is from Woodstock, Georgia and is now a third-year undergraduate student at the University of Georgia. She is studying for a bachelor's degree in Computer Science with minor in Studio Art. During the school year, she works as a teaching assistant for a software development class at UGA. She has a passion for teaching coding and shaping the minds of future programmers. This is Ella's first year as a Summer Academy instructor.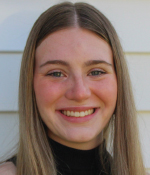 Elodie Collier is a third-year undergraduate computer science student at the University of Georgia. She is a sponsorship and marketing team member of UGAHacks, an organization that hosts annual 48-hour coding marathons, where she aids in the development and coordination of events. She also tutors computer science and math courses through the Division of Academic Enhancement of UGA, where she aids STEM students in JAVA programming classes and calculus classes. This is Elodie's first year as a Georgia Center Youth Programs instructor.
What you need for camp/program:
For this camp you will need to download Alice 3, a free software.
Please look for the camp outline for required program supplies in your parent information e-mail sent three weeks before your program.