Become even more indispensable by gaining expertise in communicating research results.

Communicating Research Results course shows you how to turn market research findings into actionable recommendations. You will learn how to translate your findings from market research studies of all kinds into reports and presentations that grab your audience's attention, address the business decision your client needs to make, and offer sound and useful recommendations.
The Principles Express course covers the broad range of reporting styles from written reports to PowerPoint presentations to storytelling. It will help you learn how to connect findings, insights, conclusions, and recommendations in a logical and seamless way so that your work has maximum impact.
Learning Objectives
After completing this course you should be able to:
Describe the role of the market researcher as a consultant and source of market information.
Describe the material review and analytic processes required as the foundation of an effective report and presentation with emphasis on data synthesis.
Name at least three elements of effective oral presentations.
Give examples of actionable, business-oriented recommendations and contrast those with examples that are not actionable or business-oriented.
Contrast the differences between presenting facts and opinions and how each should be handled in a research presentation.
Identify options available for online reporting and the implications for both the researcher and the client.
Describe the role and appropriate use of graphics in business presentations, from the typical types of graphs used as well as newer techniques (infographic and visualizations).
Describe how to present findings in a manner consistent with the client's culture.
Describe effective presentation techniques for sharing complex statistics with business audiences who are not statistically oriented.
Describe the advantages and disadvantages of integrating findings and results from multiple sources into your presentation.
Explain the difference between a report and a presentation, describing the level of detail that is typically required for different audiences.
Discuss the ethical issues related to the reporting and interpretation of research findings.
Successful enrollees earn a Digital Badge and 1.0 University of Georgia Continuing Education Unit (CEU).
Who Should Attend?
Market researchers in client-facing roles looking to advance their careers.
Client-side researchers responsible for synthesizing and disseminating research results within their companies.
Mid-level staff seeking to expand their skillset.
Experienced researchers looking to catch up with the latest developments in communicating market research findings.
Corporations seeking professional development options for their internal training portfolio.
Suppliers seeking courses for new-employee onboarding.
Mid-level professionals wanting to expand their skillsets beyond population sampling, data collection, and analysis of data subsets.
People just entering the research field who want to understand the full process of market research from beginning to end.
Course Information
Course Fee(s):
$359 – Standard Fee
$329 – Association Discount (Members* of: Insights Association; ESOMAR; Intellus Worldwide; ARF; AMA, and the attendees of TMRE 2018 and IIeX NA 2018.)
$50 – One-Month Extension (only one extension is granted per participant)
*Membership/Attendance will be verified.
Prepayment is required to be registered. Prices listed are per person (US Funds). Prices are subject to change.
Continuing Education Information:
Students successfully completing graded components earn a Digital Badge and 1.0 Continuing Education Unit (CEU) from The University of Georgia. Click for details about the University of Georgia CEU.
As a graduate of the course you will be recognized by industry associations, employers, peer groups and other professionals as understanding how to translate your research findings into reports and presentations that grab your audience's attention, address the business decision your client needs to make, and offer sound and useful recommendations. This recognition will help you advance in your company and the industry.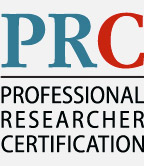 This course offers continuing education for research practitioners. If you are PRC certified through the Insights Association (IA), this course qualifies for 10 hours for continuing education. If you have any questions about PRC, please contact certificationATinsightsassociation.org or dial +1-202-800-2545.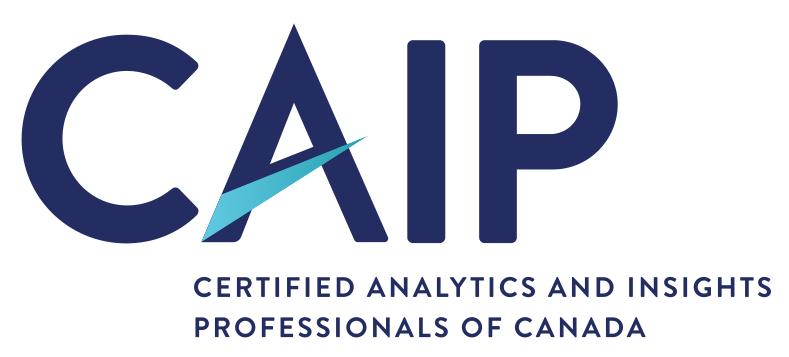 CAIP Canada also recommends the course for candidates looking to fill in the gaps or gain a refresher in specific areas.


Course Author:
C. Frederic (Fred) John – Founder and Principal, Consilience Research & Consulting, LLC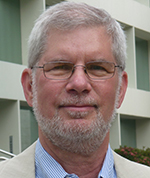 Fred stumbled into the market research profession nearly 40 years ago and never found the exit. He worked for many years on the research company side, including as Partner at Yankelovich Partners, where he managed the global network and ran a custom research group. In 2001 he crossed to the client side when he joined the global research team at MasterCard Worldwide. He set up his own consultancy in 2012. Throughout his career he has specialized in B2B, corporate reputation, and financial services. Fred has been an active member of ESOMAR, serving on the Council for four years, two as Vice-President. He is a frequent contributor to professional publications, speaker at conferences, and offers training workshops on professional skills such as insights identification and the use of storytelling techniques. His latest articles are "A New Typology of Market Research" and "10 Heresies in Market Research," both appearing in Quirks Magazine.