Learn to choose the right data collection method and execute it well.
MRII and the University of Georgia will be offering a new online course (anticipated 16-20 hours) – Quantitative Data Collection Methods!
Businesses require empirical evidence to increase the likelihood that their tactical and strategic decisions are successful.  Researchers often will be asked to provide quantitative evidence such as "how much," "how many," and "how often" specific attitudes or behaviors occur in the market. Historically, researchers gathered this information via surveys involving direct interaction with a sample of people drawn to represent a clearly defined target population. Sometimes observational methods are used in which data are collected by observing, measuring, or recording an individual's actions or behaviors indirectly (rather than asking questions), either through personal observation or use of electronic means. More recently, researchers are turning to existing data (i.e. secondary data) such as customer purchase histories or social media in place of or in conjunction with surveys.
Learning Objectives
After completing this course you should be able to:
Demonstrate knowledge of the different quantitative survey methods available to market researchers including, online, mobile, telephone and mail.
Discuss the opportunities and challenges presented by the widespread use of mobile devices.
Select appropriate quantitative methodologies based on the specific project needs.
Describe techniques for improving survey response rates.
Explain and classify the different observational methods used by market researchers including in-person observation and passive data collection.
Describe the relative advantages and disadvantages of observational methods and compare them to survey methods.
List the key milestones that are required to complete quantitative studies.
Discuss the key considerations involved in implementing surveys and observational methods when doing global Market Research.
Course Author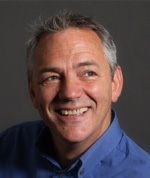 Pete Cape – Global Knowledge Director, Research Now SSI
Pete has over 25 years' experience in Market Research. Initially a specialist in international telephone research, he was a founder member of TNS Interactive in the late nineties and has concentrated on online research ever since. Joining Survey Sampling in 2005 he oversaw the rapid development of their online business in the UK and became Global Knowledge Director in 2006. He is a frequent speaker at conferences, seminars, and training workshops around the globe and a regular contributor to research and marketing publications.
Course Information
Course Date Info:
Anticipated course release in early 2018.
Details are subject to change without notice.