Learn to choose the right data collection method and execute it well.

The Quantitative Data Collection Methods course will teach you how to choose the most appropriate data collection method given your audience, the topic area of your research, and the methodology you plan to use. Choosing the right data collection method is critical to the success of any research. This course will help you explore your options for quantitative methods.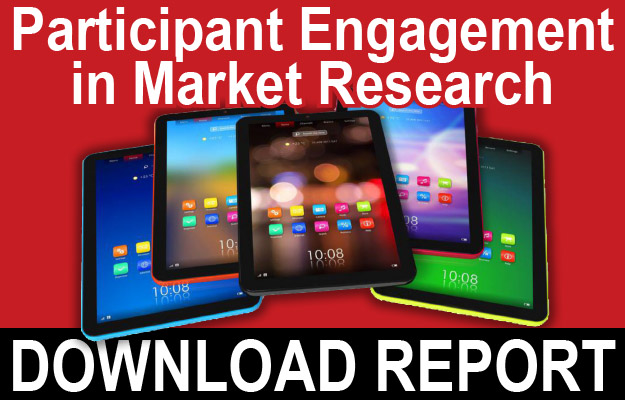 Businesses require empirical evidence to increase the likelihood that their tactical and strategic decisions are successful. Researchers often will be asked to provide quantitative evidence from survey and/or secondary data analysis to find out "how much," "how many," and "how often" specific attitudes or behaviors occur in the market.
Historically, researchers gathered objective measurements via surveys involving direct interaction with a sample of people drawn to represent a clearly defined target population. Sometimes observational methods are used in which data are collected by observing, measuring, or recording an individual's actions or behaviors indirectly (rather than asking questions), either through personal observation or use of electronic means. More recently, researchers are turning to existing data (i.e. secondary data) such as customer purchase histories or social media in place of or in conjunction with surveys.
There are 13 data collection methods covered in this self-paced, self-study Principles Express© course. A working knowledge of all quantitative methods will be beneficial to you in your career. Each topic in this course describes the data collection method, listing its pros and cons and then considers practical issues, including but not limited to:
Global considerations
B2B considerations
Healthcare considerations
Ethical considerations
Response rate considerations
Learning Objectives
After completing this course you should be able to:
Demonstrate knowledge of the different quantitative survey methods available to market researchers including online, mobile, telephone, in-person, and mail.
Discuss the opportunities and challenges presented by the widespread use of mobile devices.
Select appropriate quantitative methodologies based on the specific project needs.
Describe techniques for improving survey response rates.
Explain and classify the different observational methods used by market researchers including in-person observation and passive data collection.
Describe the relative advantages and disadvantages of observational methods and compare them to survey methods.
List the key milestones that are required to complete quantitative studies.
Discuss the key considerations involved in implementing surveys and observational methods when doing global Market Research.
Successful enrollees earn a Digital Badge and 1.0 University of Georgia Continuing Education Unit (CEU).
Who Should Attend?
Entry-level researchers looking for a solid introduction to quantitative data collection.
Mid-level staff seeking to expand their skillset.
Experienced researchers looking to catch up with the latest developments.
Corporations seeking professional development options for their internal training portfolio.
Supplier-side researchers seeking courses for new-employee onboarding.
Researchers who lead or contribute to project design.
Analysts needing to understand how a data collection method can create bias.
Client-side researchers responsible for writing RFPs and evaluating proposals.
People just entering the research field who want to understand the full process of market research from beginning to end.
Course Information
Course Fee(s):
$359 - Standard Fee
$329 - Association Discount (Members* of: Insights Association; ESOMAR; Intellus Worldwide; ARF; AMA, and the attendees of TMRE 2018 and IIeX NA 2018.)
$50 - One-Month Extension (only one extension is granted per participant)
*Membership/Attendance will be verified.
Prepayment is required to be registered. Prices listed are per person (US Funds). Prices are subject to change.
Continuing Education Information:
Students successfully completing graded components earn a Digital Badge and 1.0 Continuing Education Unit (CEU) from The University of Georgia. Click for details about the University of Georgia CEU.
As a graduate of the course you will be recognized by industry associations, employers, peer groups and other professionals as understanding how to translate your research findings into reports and presentations that grab your audience's attention, address the business decision your client needs to make, and offer sound and useful recommendations. This recognition will help you advance in your company and the industry.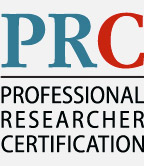 This course offers continuing education for research practitioners. If you are PRC certified through the Insights Association (IA), this course qualifies for 10 hours for continuing education. If you have any questions about PRC, please contact certificationATinsightsassociation.org or dial +1-202-800-2545.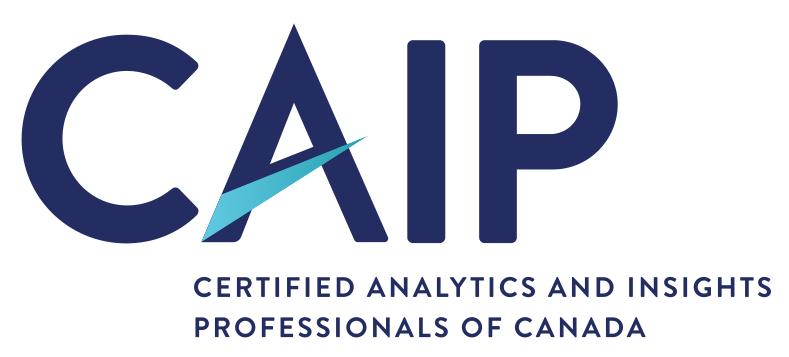 CAIP Canada also recommends the course for candidates looking to fill in the gaps or gain a refresher in specific areas.


Course Author:
Pete Cape – Global Knowledge Director, Dynata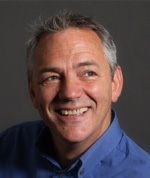 Pete has over 25 years' experience in Market Research. Initially a specialist in international telephone research, he was a founder member of TNS Interactive in the late nineties and has concentrated on online research ever since. Joining Survey Sampling (now known as Dynata) in 2005 he oversaw the rapid development of their online business in the UK and became Global Knowledge Director in 2006. He is a frequent speaker at conferences, seminars, and training workshops around the globe and a regular contributor to research and marketing publications.