Congratulations to each and every exhibitor who advanced to and competed in the statewide Georgia Science & Engineering Fair. You have all done excellent work. A special congratulations to our award winners.
View the ANNOUNCEMENT OF AWARDS.
AWARDS CEREMONY CORRECTION: Ishaan Vyas from Northside High School in Warner Robins was selected to advance to the Regeneron International Science & Engineering Fair from the Houston County Regional Science & Engineering Fair. Our sincere apologies and a very special congratulations to Ishaan.
---
The public health and safety of our GSEF participants, judges, and staff are a top priority of the Georgia Science & Engineering Fair and the University of Georgia Center for Continuing Education. We have made the decision to hold the 2021 Georgia Science & Engineering Fair in a virtual format March 29 - April 9, 2021. Please check with your Regional Fair Director regarding requirements and deadlines for your regional fair.
All students and sponsoring teachers who are interested in conducting scientific research and qualifying for regional or statewide science and engineering fairs must follow the International Rules for Pre-College Science Research. Proper protocol and prior approvals will be required for all students to be eligible to compete at affiliated regional fairs across the state and GSEF.
In light of the global pandemic, GSEF and the Society for Science & the Public (SSP) encourage students and teachers to think outside the lab when approaching research! Visit SSP's Research at Home for resources and advice on conducting sophisticated and valuable research from the safety of your own home.
BEFORE BEGINNING EXPERIMENTATION: It is the responsibility of the student and the Adult Sponsor to evaluate student research to determine if the project requires forms and/or approval prior to experimentation, especially projects that use human participants, vertebrate animals, or potentially hazardous biological agents. Students are encouraged to consult with the local SRC/IRB to ensure they have followed all rules and completed all required forms. Students and mentors are strongly encouraged to use the ISEF Rules Wizard tool to help determine what forms are required for the project. You can also download individual forms directly below or download the whole set.
About GSEF
The Georgia Science & Engineering Fair (GSEF) is Georgia's premier forum for students to showcase their original research, compete for awards, and interact with top-level professional scientists. The science fair system in Georgia serves not only to recognize students for their achievements, but also to prepare students to succeed and flourish in an increasingly complex and highly technical world by becoming problem solvers, critical thinkers, reflective learners, and more productive and influential members of their communities. GSEF is held annually in March/early April at the Classic Center in downtown Athens, Georgia.
Every year thousands of students compete in local science fairs across the state. The winners of these fairs are invited to compete in one of the GSEF-Affiliated Regional Fairs in January and February, and the top projects from each regional fair are invited to attend and compete at GSEF. At GSEF, the exhibitors have the opportunity to share their research with some of the top scientists in Georgia and compete for awards and scholarships. A select number of projects will be chosen to advance to the International Science & Engineering Fair (ISEF) (date and location TBD).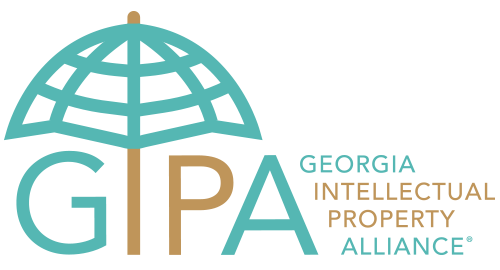 Intellectual property (IP) protection is an important component of the scientific research and innovation process. GSEF is committed to increasing patenting resources for Georgia's middle and high school STEM students. To access resources for protecting your IP, and to learn more about IP initiatives across the state, visit the Resources section of the Georgia Intellectual Property Alliance website.
Mission Statement: The Georgia Science and Engineering Fair (GSEF) is dedicated to encouraging all Georgia's teachers and school districts to incorporate active science and engineering research into their classrooms in order to help students 1) develop a love for science, 2) learn to isolate important problems and to attack and solve these problems within the framework of organized, logical thought, careful research, and a detailed analysis of facts, and 3) showcase and celebrate their achievements.
Course Date Info:
March 29 - April 9, 2021
Format:
Virtually
Cost: