Registration is now open!
Register for this Course
With animated movies like Frozen breaking box office records and video games continuously increasing in popularity, it's no wonder that students want to explore the exciting world of 3D animation. In this introductory course, you will get hands-on experience with Autodesk's Maya software, which is used in several professional studios around the world. You'll learn basic modeling and animation techniques, and gain experience creating your own art, manipulating images and graphics, and creating movement. Students who bring a mobile storage device can leave with their work; others will be provided with access to a downloadable version after course ends, so they can share their work with family and friends.
Course Learning Objectives/Goals
Looking at the 12 Principles of animation and character design 
Learning about storyboarding and scripting animation 
Building and animating their own character
Ages: 13-17
Course Number:
Course Date:

Saturday, November 12, 2022

to

Sunday, November 13, 2022

Course Date Info:
Address:

UGA Center for Continuing Education & Hotel

1197 South Lumpkin Street, Athens, GA 30602

United States

US

Location Info:

Students will check in on Saturday and Sunday morning between 9:45 and 10:00 a.m. Some classrooms are located around campus, and students may travel by foot, bus or university vehicle to get to classrooms or other activities. More details will be available in your confirmation email and in the welcome email sent out three weeks before the course begins.

Cost:

$185 - This includes lunch for Saturday and Sunday.
Prerequisites:
Some basic computer knowledge is required, but this course is designed for students with little to no experience in digital animation.
Instructor: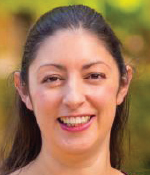 Anna Corbould grew up in England, where she studied Music and Drama at the University of Roehampton and the University of Manchester. After working for Apple for ten years teaching customers how to use software to edit music, videos and photos, she moved to Athens to study at UGA. She graduated her M.F.A. in Dramatic Media production in May 2019 after completing the Rosetta Theatre Project, an interdisciplinary, multi-media installation incorporating motion capture and 3D animation in performances of Romeo and Juliet and Tartuffe. This is her third year teaching for the Spark Weekend Academy.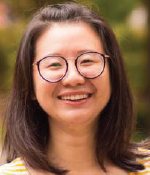 Jingyi Zhang is a Ph.D. student in Theatre and Performance Studies at the University of Georgia, where she completed her M.F.A. in Dramatic Media. Her focuses are on computer animation and animation performance. She will continue her graduate studies this year with UGA, pursuing a Ph.D. in performance studies. She received her M.A. degree at UGA three years ago in Mass Media Studies, with a cultural studies thesis project on Japanese anime. She has been teaching the Introduction to Cinema for two semesters. Her most recent works including the character models and animation in the Rosetta project, a 3D animation project that recreates scenes in Romeo and Juliet and Tartuffe.
What you need for the course:
Please look for the course outline for required program supplies in your parent information e-mail sent two weeks before your program.