Summer academy registration is now open!
Register for the Camp
Advanced Engineering is a project-based camp experience directed by UGA faculty and students. Utilizing an ELEGOO UNO robotics kit (provided), campers will complete a variety of robotics projects, including a miniature speedboat, a ping pong ball launcher, and an interactive Halloween costume. Each camper will also have the opportunity to design their own unique robotics project. Campers also receive and build an electric motor kit. By the end of the week, camp participants will have familiarity with motors, sensors, and computer coding principles. UGA faculty and students will assist campers through each step of their projects, from design to assembly and customization. Campers will also learn what it takes to be admitted to UGA's undergraduate engineering program.
Ages: 15-17
Course Number:
Course Date:

Monday, June 7, 2021

to

Friday, June 11, 2021

Course Date Info:

Camp will run from 9:00 a.m. to 4:00 p.m. each day.

Address:

UGA Driftmier Engineering Center

597 D.W. Brooks Drive, Athens, GA 30602

United States

US

Location Info:

Day students will check in on Monday morning between 8:30 and 9:00 a.m. Some classrooms are located around campus, and students may travel by foot, bus or university vehicle to get to classrooms or other camp activities. More details will be available in your confirmation email and in the welcome email sent out three weeks before camp begins.

Cost:

Camp - $420

Lunch - $55/week (optional)
Prerequisites:
Some basic knowledge of math and physics may be helpful, but this course is designed for high school students with little to no experience in engineering.
Instructor: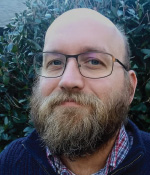 Dr. Ben Thomas is an instructor in the College of Engineering at the University of Georgia. He teaches a wide variety of classes including engineering graphics, computational methods, mechanical engineering design, numerical methods, and machine hydraulics. Ben is a triple dawg, receiving his bachelor's, master's, and doctoral degrees from UGA. His bachelor's degree is in agricultural engineering with a focus in mechanical systems and his post graduate degrees focus on advanced microscopy. With his diverse engineering background, Ben has worked on a wide range of projects from designing a roll over protection systems for tractors, to designing adjustable mounts for specialized optical equipment, and programing advanced image processing applications. He recently developed an outreach program in which undergraduate student members of the local chapter of the National Society of Black Engineers (NSBE) mentor STEM students at Burney-Harris-Lyons Middle School This is Ben's third year as a Summer Academy Instructor.
What you need for camp/program:
Please look for the camp outline for required program supplies in your parent information e-mail sent three weeks before your program.