Want to join the ranks of the "Mad Men" or women? In the Advertising and Public Relations course, participants will learn how to become creative problem solvers, writers, decision-makers and persuasive communicators within traditional and new media. Students will study ways to reach target audiences and effectively communicate their messages to the general public. As a class, they will design an integrated campaign for a non-profit organization.
Ages: 14-17
Course Number:
Course Date:

Monday, June 21, 2021

to

Friday, June 25, 2021

Course Date Info:

Online camp will run from 9:00 a.m. to 3:00 p.m. each day.

Cost:
Limited need-based financial aid is available for this camp. To apply for financial assistance, please fill out this form, and email it to journalismacademy@uga.edu by April 30, 2021. In addition to the completed form, include a general interest statement (about 250-300 words), a statement of need (no longer than 500 words), one letter of recommendation and one work sample. Please send all materials together.
Prerequisites:
This camp is open to all, and there are no prerequisites.
Instructor: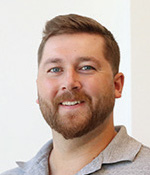 Tom Cullen is originally from the United Kingdom, but moved to Athens in 2015 to complete his master's degree at the University of Georgia. He now teaches Public Relations Communication, working with undergraduate students to develop their knowledge of the writing tools necessary to the practice of public relations. In the past, Prof. Cullen has produced materials for organizations including Your Pie, Thor Industries, Thrive Farmers Coffee and uBreakiFix. He currently advises several brands on their PR strategy and serves as Faculty Coordinator to the C. Richard Yarbrough Crisis Communication Coalition.
Prof. Cullen previously taught the ADPR track during the Grady College's Media and Leadership Academy in summer 2019. This is Prof. Cullen's first year as a Summer Academy instructor.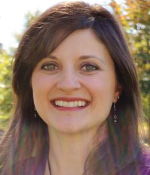 Stephanie Moreno is the scholastic outreach coordinator at UGA's College of Journalism and Mass Communication and director of the Georgia Scholastic Press Association.
Stephanie has experience in community journalism, multimedia storytelling, public relations and social media content production and management. She first joined the College's external relations team in 2014 as a public relations specialist in the communications office. Prior to UGA, Stephanie was a local editor of then-AOL's Oconee Patch in Watkinsville, Georgia. She also held the position of video lead for all Patch websites in Georgia, as well as community editor for six regional Patch websites. Stephanie began her career with Georgia-Carolina Radiocasting in Clayton, Georgia, as news director of WRBN FM and WGHC AM, where she hosted the Rabun County Noon Report and appeared regularly on the John Durham Morning Show.
Stephanie is a proud double Dawg with a master's degree in mass communication and a bachelor's degree in telecommunication arts from UGA's Grady College. She also holds a bachelor's degree in Spanish from UGA. This is Stephanie's first year as a Summer Academy instructor.
What you need for camp/program:
Students must have a computer or tablet that has Internet access and one of the following browsers installed: Google® Chrome™, Apple® Safari®, Mozilla® Firefox®, and Microsoft® Edge. Please visit Brightspace Browser Support in the Community for further details about the Browser Support Lifecycle.
Please look for the camp outline for required program supplies in your parent information e-mail sent three weeks before your program.