In the Advertising and Public Relations course, participants will learn how to become creative problem solvers, writers, decision-makers, and persuasive communicators within traditional and new media. Students will study ways to reach target audiences and effectively communicate their messages to the public. As a class, they will design an integrated campaign for a non-profit organization.
Ages: 13-17
Course Number:
Course Date:

Monday, June 13, 2022

to

Friday, June 17, 2022

Course Date Info:

Day and Overnight Options Available
9:00 a.m. - 4:00 p.m.
Extended Day available until 5:30 p.m.
Overnight students check-in on Sunday night at residence hall

Address:

UGA Center for Continuing Education & Hotel

1197 South Lumpkin Street, Athens, GA 30602

United States

US

Location Info:

Overnight students will check in at the residence hall on Sunday evening and check out on Saturday morning. Day students will check in on Monday morning between 8:30 - 9:00 a.m. Classrooms are located around campus, and students may travel by foot, bus or university vehicle to get to classrooms or other camp activities. More details will be available in your confirmation email and in the welcome email sent out three weeks before camp begins.

Cost:

Day Camp - $440

Optional Lunch Voucher - $55
Optional Extended Day until 5:30 PM - $45
Overnight Camp - $600 additional
Prerequisites:
There are no prerequisites.
Instructor: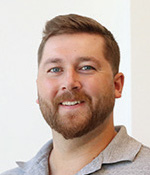 Originally from the United Kingdom, Tom Cullen specializes in teaching public relations writing and communication at the Grady College of Journalism and Mass Communication. He also serves as Program Manager to the Crisis Communication Coalition (CCC). Cullen specializes in teaching students real-world writing skills. Known for taking a holistic approach to student development, Cullen frequently mentors students applying to internships, jobs and graduate school. In 2021, the College of Journalism and Mass Communication recognized him as its "Public Relations Teacher of the Year."
Prof. Cullen taught the ADPR track during Grady College's high school Media and Leadership Academy in 2019 and the ADPR Summer Academy in 2021.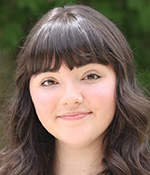 Cameron Shook is a graduating senior at the University of Georgia who enjoys taking a creative approach to public relations communications. She enjoys writing and has experience in graphic design, social media and event planning. With a minor in women's studies, Cameron has devoted much time to educating herself – and by extension, others around her – about socio-political issues. She is a feminist and an activist who is passionate about creating awareness around societal injustices. Cameron is currently an intern with the Crisis Communication Coalition (CCC) at the University of Georgia and is the social media manager for Bear Hug Honey Company in Athens, Georgia.
What you need for camp/program:
A detailed list of supplies needed for your camp program will be emailed to you two weeks before camp begins.