Summer Academy Registration Closes Soon!
Register now for this camp
Learn how to become a creative problem solver, writer, decision-maker, and persuasive communicator within traditional and new media in this exciting Advertising and Public Relations camp. Explore ways to reach target audiences and effectively communicate your messages to the public, and even design an integrated campaign for a non-profit organization!
Ages:
13-17
Date:
Monday, June 12, 2023 to Friday, June 16, 2023
Cost:
Day Camp - $440
Residential Camp - $1090
Optional Lunch Voucher (Day campers only) - $60
Instructor: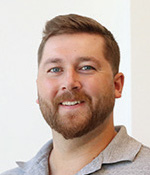 Originally from the United Kingdom, Tom Cullen specializes in teaching public relations writing and communication at the Grady College of Journalism and Mass Communication. He also serves as Program Manager to the Crisis Communication Coalition (CCC). Cullen specializes in teaching students real-world writing skills. Known for taking a holistic approach to student development, Cullen frequently mentors students applying to internships, jobs and graduate school. In 2021, the College of Journalism and Mass Communication recognized him as its "Public Relations Teacher of the Year."
Prof. Cullen taught the ADPR track during Grady College's high school Media and Leadership Academy in 2019 and the ADPR Summer Academy in 2021 and 2022.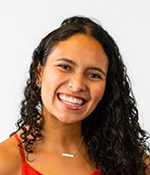 Isabella Martinez is a fourth-year public relations major at the Grady College of Journalism and Mass Communication. She is also pursuing a New Media certificate and a political science minor. Isabella is a Grady Ambassador and is involved in various student organizations around campus, such as the TEDxUGA Student Council, Outdoor Adventure Club, and Rouge Magazine. She is Athens and Grady's biggest fan, and is excited to stay in town this summer interning for Visit Athens and assisting with the ADPR Summer Media Academy.