Come workshop a story you've already written! Campers can submit a 2-to-5 thousand words short story, novel excerpt (must be the beginning), series of poems, or flash fiction to be critiqued by two professional authors. In addition to a personal workshop with one of the instructors, you'll learn firsthand how experienced authors collect feedback and use it in meaningful ways to transform their stories. By the end of the week, you'll have a workshopped piece revised and polished for our class anthology.
Ages:
14-17
Date:
Monday, July 17, 2023 to Friday, July 21, 2023
Cost:
Day Camp - $440
Residential Camp - $1090
Optional Lunch Voucher (Day campers only) - $60
Prerequisites:
You must submit a 2000-to-5000-word sample to youth@georgiacenter.uga.edu two weeks before camp begins for the instructors to review.
Instructor: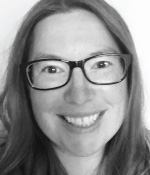 Kaitlin Bevis spent her childhood curled up with a book and a pen. If the ending didn't agree with her, she rewrote it. Because she's always wanted to be a writer, she spent high school and college learning everything she could to achieve that goal. After graduating college with a BFA in English: Creative Writing, an MAT in English: Secondary Education, and an E.d.S in School Library Media, Kaitlin went on to write the bestselling Daughters of Zeus series. You can learn more about Kaitlin and her books at KaitlinBevis.com. This is Kaitlin's sixth year as a Summer Academy instructor.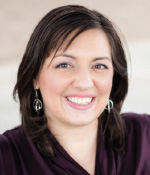 Elizabeth Sadler loves to read and write adventure novels with fantasy elements. She holds an M.A. in English Literature from George Mason University, as well as an M.F.A. in writing popular fiction from Seton Hill University and has been published in New Myths and Separate Worlds. She currently resides in Athens, Georgia, where she teaches British Literature to unsuspecting seniors. This is Elizabeth's third year as a Summer Academy Instructor.