Learn to draw the collegiate fine arts way! You will use facilities at the University of Georgia's Lamar Dodd School of Art to study the techniques used to create realistic and expressive drawings. We will explore tools such as charcoal, ink, pastel, and more, while learning the foundations of observational drawing. Techniques of measuring, perspective, value, and knowledge of human anatomy will be covered in this intensive one-week course. You will draw from still-lives and live models while an experienced college art instructor provides individual guidance and detailed demonstrations. We will examine work by famous artists, both historic and contemporary, through slide presentations.
Ages: 13-17
Course Number:
Course Date:

Monday, June 20, 2022

to

Friday, June 24, 2022

Course Date Info:

Day and Overnight Options Available
9:00 a.m. - 4:00 p.m.
Extended Day available until 5:30 p.m.
Overnight students check-in on Sunday night at residence hall

Address:

UGA Center for Continuing Education & Hotel

1197 South Lumpkin Street, Athens, GA 30602

United States

US

Location Info:

Overnight students will check in at the residence hall on Sunday evening and check out on Saturday morning. Day students will check in on Monday morning between 8:30 - 9:00 a.m. Classrooms are located around campus, and students may travel by foot, bus or university vehicle to get to classrooms or other camp activities. More details will be available in your confirmation email and in the welcome email sent out three weeks before camp begins.

Cost:

Day Camp - $450

Optional Lunch Voucher - $55
Optional Extended Day until 5:30 PM - $45
Overnight Camp - $600 additional
Prerequisites:
Some basic drawing experience is preferred, but this course is designed for students to learn the university approach to observational drawing and will be new for everyone. Each student will receive some individual feedback appropriate to their level.
Instructor: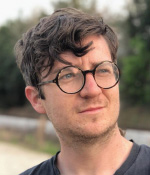 Phil Jasen graduated from the University of Central Florida with a B.F.A in Drawing/Printmaking and from the University of Georgia with a M.F.A in Printmaking. He has been at the University of Georgia for the last six years, teaching foundations drawing, intermediate drawing, and figure drawing. His work is regularly exhibited and seen in venues such as: the Lyndon House Arts Center (Athens), Museum of Contemporary Art Expansion (Atlanta), and the Wonder Fair (Lawrence, Kansas). He specializes in drawings, illustration, zines, hand bound books, and intaglio, and is very excited to share his love of art, comic books and graphic novels. This is Phil's fifth year as a Summer Academy instructor.
What you need for camp/program:
A detailed list of supplies needed for your camp program will be emailed to you two weeks before camp begins.