Are you interested in careers in the film, television, radio, online, mobile and other new media industries? In this course, participants will be introduced to the exciting entertainment field and what it encompasses. They will gain valuable skills for conceiving what stories are worth telling while also gaining an understanding of the implications of visual storytelling in society. They will learn the basics of content production, from screenwriting to digital editing. Over the course of the week, they will work on a project to showcase in their portfolios.
Ages: 14-17
Course Number:
Course Date:

Monday, June 28, 2021

to

Friday, July 2, 2021

Course Date Info:

Online camp will run from 9:00 a.m. to 3:00 p.m. each day.

Cost:
Limited need-based financial aid is available for this camp. To apply for financial assistance, please fill out this form, and email it to journalismacademy@uga.edu by April 30, 2021. In addition to the completed form, include a general interest statement (about 250-300 words), a statement of need (no longer than 500 words), one letter of recommendation and one work sample. Please send all materials together.

Prerequisites:
This camp is open to all, and there are no prerequisites.
Instructor: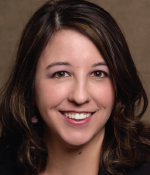 Dr. Laurena Bernabo joined the department of Entertainment and Media Studies in the fall of 2020. She teaches the course Entertainment Media Industries to students who are new to the major and teaches upper-level student courses that focus on diversity, such as Representation & Identity in Entertainment Media which focuses on gender, race, and sexuality; and Global Media Industries, which explores how media moves around the globe. While there are many benefits to teaching on Zoom during a pandemic, including frequent puppy-petting breaks with her Great Pyrenees mountain dog, Dr. B looks forward to being back in a classroom soon. 
Dr. Bernabo earned her Ph.D. from the University of Iowa, where she studied the Spanish translation industry in Mexico. After spending a few weeks in Mexico City, she was able to address the ways that the dubbing process can change how different identity groups—Black, Latinx, Asian, gay, transgender, and more—are presented to new audiences around the globe. Dr. B's work has won awards from the International Communication Association and the Organization for the Study of Communication, Language & Gender, and has been published by Critical Studies in Media Communication and Media, Culture & Society. Dr. B also holds degrees and certificates in the field of gender, women's, and sexuality studies. This is Dr. Bernabo's first year as a Summer Academy instructor.
What you need for camp/program:
Students must have a computer or tablet that has Internet access and one of the following browsers installed: Google® Chrome™, Apple® Safari®, Mozilla® Firefox®, and Microsoft® Edge. Please visit Brightspace Browser Support in the Community for further details about the Browser Support Lifecycle.
Please look for the camp outline for required program supplies in your parent information e-mail sent three weeks before your program.