Are you interested in careers in the film, television, radio, online, mobile, and other new media industries? In this course, participants will be introduced to the exciting entertainment field and what it encompasses. They will gain valuable skills for conceiving what stories are worth telling while also gaining an understanding of the implications of visual storytelling in society. They will learn the basics of content production, from screenwriting to digital editing. Over the course of the week, they will work on a project to showcase in their portfolios.
Ages: 13-17
Course Number:
Course Date:

Monday, June 27, 2022

to

Friday, July 1, 2022

Course Date Info:

Day and Overnight Options Available
9:00 a.m. - 4:00 p.m.
Extended Day available until 5:30 p.m.
Overnight students check-in on Sunday night at residence hall

Address:

UGA Center for Continuing Education & Hotel

1197 South Lumpkin Street, Athens, GA 30602

United States

US

Location Info:

Overnight students will check in at the residence hall on Sunday evening and check out on Saturday morning. Day students will check in on Monday morning between 8:30 - 9:00 a.m. Classrooms are located around campus, and students may travel by foot, bus or university vehicle to get to classrooms or other camp activities. More details will be available in your confirmation email and in the welcome email sent out three weeks before camp begins.

Cost:

Day Camp - $440

Optional Lunch Voucher - $55
Optional Extended Day until 5:30 PM - $45
Overnight Camp - $600 additional
Prerequisites:
There are no prerequisites.
Instructor: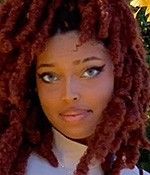 Kimberlee Smith is a first-year graduate student at the University of Georgia. She received her bachelor's degree in Communication & Media Studies in 2021 at Reinhardt University. She was the only black female senior-level Communication major at her university. Smith also has a minor in Media Writing and Digital Media Arts. She is proficient in Creative Writing, Digital Storytelling, Scriptwriting, and Video Editing.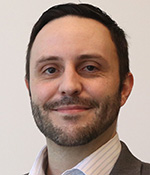 Jeffrey Duncan is a third-year Ph.D. student focusing on entertainment media law. His research examines the social and physical effects of entertainment media using mixed methods, including traditional legal analysis, cultural studies in entertainment media, and psychophysiological experiments of media use and exposure. Current studies investigate consumer attention, cognition, attitudes, and behaviors on topics including advertising disclosures on social media, contracts in mobile applications and games, and video game loot boxes.
Prior to attending Grady, Jeff practiced law for 5 years in Chicago. His experience includes intellectual property and social media management and litigation, entertainment contracts, and landlord-tenant disputes. He currently teaches an undergraduate course on multiplatform writing, JOUR 3190: Reporting and Writing Across Platforms, which provides foundational skills for first-semester journalism and public relations majors as they enter the Grady College of Journalism and Mass Communication, including journalistic style and multiplatform writing, Associated Press style, beat reporting, interviewing, document and data research, social media writing and reporting, and digital portfolio development.
What you need for camp/program:
A detailed list of supplies needed for your camp program will be emailed to you two weeks before camp begins.