Do you enjoy the outdoors and learning about nature? In this camp, you will investigate different fields of study in the world of environmental sciences. You'll meet and learn with professionals in a variety of environmental fields including horticulture, conservation, botany, and more. Through hands-on experiential learning and interacting with experts, you will gain valuable insights into careers in these fields. Each day we will explore the State Botanical Garden grounds and learn about the diverse ecosystems found in this part of the Georgia Piedmont and in your own backyard. Most importantly, it will be fun!
Ages: 11-14
Course Number:
Course Date:

Monday, June 27, 2022

to

Friday, July 1, 2022

Course Date Info:

Day and Overnight Options Available
9:00 a.m. - 4:00 p.m.
Extended Day available until 5:30 p.m.
Overnight students check-in on Sunday night at residence hall

Address:

UGA Center for Continuing Education & Hotel

1197 South Lumpkin Street, Athens, GA 30602

United States

US

Location Info:

Overnight students will check in at the residence hall on Sunday evening and check out on Saturday morning. Day students will check in on Monday morning between 8:30 - 9:00 a.m. Classrooms are located around campus, and students may travel by foot, bus or university vehicle to get to classrooms or other camp activities. More details will be available in your confirmation email and in the welcome email sent out three weeks before camp begins.

Cost:

Day Camp - $440

Optional Lunch Voucher - $55
Optional Extended Day until 5:30 PM - $45
Overnight Camp - $600 additional
Prerequisites:
There are no prerequisites for this course.
Instructor: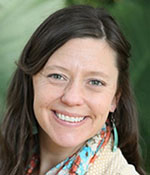 Cora Keber (B.S. University of Kentucky 2001 and Masters in Nonprofit Management and Leadership, University of Georgia 2019) is the Director of Education at the State Botanical Garden of Georgia. Her responsibilities include program development, planning, coordinating, implementing, facilitating, and evaluating for adults, children, and university students. This includes field trips for pre-K through secondary grade levels, summer camp programs, school day-off programs and family festivals, Certificate in Native Plants, Plants and Pollinators Specialization, symposia, series, and experiential learning classes. She has been working with a team to develop the Learning by Leading (L*L @ UGA) program, a student engagement program providing university students service-learning projects and experiences. Keber worked closely with the design team for the Alice H. Richards Children's Garden and chaired the committee to launch the opening year and continual program development for the space. She worked with the design team to help develop interpretation for the Center for Art and Nature: Porcelain and Decorative Arts Museum. Keber will oversee the development and implementation of the programming for this space as well.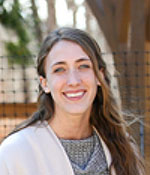 Audrey S. Mitchell (B.S. in Forest Resources, Fisheries and Wildlife, University of Georgia 2015) is the Children's Program Coordinator at the State Botanical Garden of Georgia. She coordinates and runs field trips for grades preK-12, summer camps, birthday parties, and various youth and family events throughout the year. Mitchell has worked at various parks and nature centers in the Athens area for the last 7 years to fulfill her goal of connecting the community with the natural world.
What you need for camp/program:
A detailed list of supplies needed for your camp program will be emailed to you two weeks before camp begins.