Summer Academy Registration Closes Soon!
Register now for this camp
Do you love the outdoors and learning about nature? Learn about different fields of study in the world of environmental sciences from professionals in horticulture, conservation, botany, and more! Explore careers in these fields through hands-on experiential learning and interactions with experts. Have fun exploring the State Botanical Garden grounds and learning about the diverse ecosystems in the Georgia Piedmont and your backyard!
Ages:
11-14
Date:
Monday, June 26, 2023 to Friday, June 30, 2023
Cost:
Day Camp - $440
Residential Camp - $1090
Optional Lunch Voucher (Day campers only) - $60
Instructor: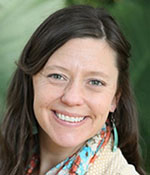 Cora Keber (B.S. University of Kentucky 2001 and Masters in Nonprofit Management and Leadership, University of Georgia 2019) is the Director of Education at the State Botanical Garden of Georgia.  Her responsibilities include program development, planning, coordinating, implementing, facilitating, and evaluating for adults, children, and university students. This includes field trips for pre-K through secondary grade levels, summer camp programs, school day-off programs and family festivals, Certificate in Native Plants, Plants and Pollinators Specialization, symposia, series, and experiential learning classes. She has been working with a team to develop the Learning by Leading (L*L­@UGA) program, a student engagement program providing university students service-learning projects and experiences. Keber worked closely with the design team for the Alice H. Richards Children's Garden and chaired the committee to launch the opening year and continual program development for the space. She worked with the design team to help develop interpretation for the Center for Art and Nature: Porcelain and Decorative Arts Museum. Keber will oversee the development and implementation of the programming for this space as well.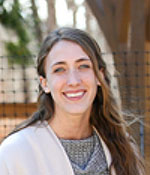 Audrey S. Mitchell (B.S. in Forest Resources, Fisheries and Wildlife, University of Georgia 2015) is the Children's Program Coordinator at the State Botanical Garden of Georgia. She coordinates and runs field trips for grades preK-12, summer camps, birthday parties, and various youth and family events throughout the year. Mitchell has worked at various parks and nature centers in the Athens area for the last 7 years to fulfill her goal of connecting the community with the natural world.