Summer Academy Registration Closes Soon!
Register now for this camp
Ever dreamt of becoming a fashion designer! Discover the basic elements of fashion sketching, illustration, construction, collection development, beadwork, and fabric selection in this exciting camp. We'll examine work by famous designers, from Coco Chanel to Marc Jacobs, exploring the steps designers go through before, during, and after Fashion Week. By the end of camp, you will leave with a sketchbook full of designs and inspiration!
Ages:
13-17
Date:
Monday, July 17, 2023 to Friday, July 21, 2023
Cost:
Day Camp - $460
Residential Camp - $1110
Optional Lunch Voucher (Day campers only) - $60
Instructor: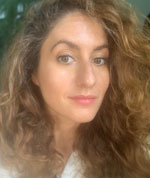 Alexandra Parsons earned her B.F.A. in Fashion Design from the Savannah College of Art and Design and studied Fabric Design at the University of Georgia. She currently lives in New York City and works on her own clothing label, which has been sold at a local boutique and was featured on MTV. Alexandra previously held internships with Anne Barge, the prestigious Atlanta-based bridal designer, and JonValdi Couture (now Germán Valdivia) in New York City. While studying at SCAD-Atlanta, she founded a student fashion organization called Fashion Haus Atlanta, and served as a designer and organizer in several fashion shows. This is Alexandra's thirteenth year as a Summer Academy instructor.
El Lewis received his Bachelors in Fashion Merchandising with an emphasis in Dress Sociology from The University of Georgia. He currently lives between New York City and Atlanta while working as a Creative Director and Fashion Editor/Stylist. He specializes in Styling, Brand Direction, Content Creation, Social Media Marketing and E-commerce Consultancy. His clients include Alexander Wang, Essence Magazine, Brides, Forbes, Barneys, Nordstrom, and Domestic and International Fashion tech start-ups. Lewis has now founded fashion tech company, O. STUDIO DESIGN. This is El's fifth year as a Georgia Center Youth Programs instructor.