When you think of the term "hacker", do you think of a masked man in a black hoodie? Since the 1990s, ethical hacking has been a popular and viable career for many creatives and coders alike. If you love tablets, smartphones, gaming devices, and computers, this camp might just channel that passion into a digital career you didn't even know existed. You'll have a blast by creating technology instead of just using it! In this camp, you will learn the basics of hardware and software hacking from cryptography and security to basic electronics. We will take a hit at several different hacking techniques and foundations while also looking in-depth at the history and appeal of ethical hacking. Information about the hacking kits can be found in the last section of this page.
Ages: 11-14
Course Number:
Course Date:

Monday, July 19, 2021

to

Friday, July 23, 2021

Course Date Info:

Online camp will run from 9:00 a.m. to 3:00 p.m. each day.

Cost:
Prerequisites:
This course is appropriate for both beginners and students with some previous coding experience. See the section below titled "What you need for camp" for further details.
Instructor: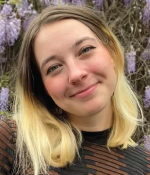 Ella Johnson is from Woodstock, Georgia and is now a third-year undergraduate student at the University of Georgia. She is studying for a bachelor's degree in Computer Science with minor in Studio Art. During the school year, she works as a teaching assistant for a software development class at UGA. She has a passion for teaching coding and shaping the minds of future programmers. This is Ella's first year as a Summer Academy instructor.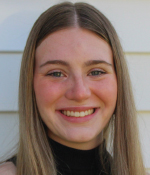 Elodie Collier is a third-year undergraduate computer science student at the University of Georgia. She is a sponsorship and marketing team member of UGAHacks, an organization that hosts annual 48-hour coding marathons, where she aids in the development and coordination of events. She also tutors computer science and math courses through the Division of Academic Enhancement of UGA, where she aids STEM students in JAVA programming classes and calculus classes. This is Elodie's first year as a Summer Academy instructor.
What you need for camp/program:
Students will be using a Raspberry Pi 4 Model B 2GB, which can be purchased on their website. Additionally, Raspberry Pi also offers instructions for how to set up this device to prepare it for our camp week.
The software used in this course is Alice 3, which can be downloaded for free.
Students must have a computer or tablet that has Internet access and one of the following browsers installed: Google® Chrome™, Apple® Safari®, Mozilla® Firefox®, and Microsoft® Edge. Please visit Brightspace Browser Support in the Community for further details about the Browser Support Lifecycle.
Please look for the camp outline for required program supplies in your parent information e-mail sent three weeks before your program.