Are you someone who wants to figure out how things work and move? Are you interested in robotics and programming? Everything from vehicles to gaming consoles are tied to the booming field of robotics and mechanical engineering. In this camp you will learn the basic tools and codes needed to build your very own robot. Using the design process your robot will continue to improve and get better at challenges as the week progresses. Come find out what you can do in the exciting world of robotics!
Ages: 11-14
Course Number:
Course Date:

Monday, June 13, 2022

to

Friday, June 17, 2022

Course Date Info:

Day and Overnight Options Available
9:00 a.m. - 4:00 p.m.
Extended Day available until 5:30 p.m.
Overnight students check-in on Sunday night at residence hall

Address:

UGA Center for Continuing Education & Hotel

1197 South Lumpkin Street, Athens, GA 30602

United States

US

Location Info:

Overnight students will check in at the residence hall on Sunday evening and check out on Saturday morning. Day students will check in on Monday morning between 8:30 - 9:00 a.m. Classrooms are located around campus, and students may travel by foot, bus or university vehicle to get to classrooms or other camp activities. More details will be available in your confirmation email and in the welcome email sent out three weeks before camp begins.

Cost:

Day Camp - $450

Optional Lunch Voucher - $55
Optional Extended Day until 5:30 PM - $45
Overnight Camp - $600 additional
Prerequisites:
This course is designed for all students with no prerequisite requirements.
Instructor: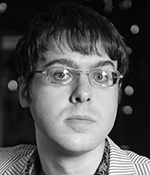 Jef Whatley has dedicated his life to the study of emerging technology and helping others adapt to the ever-changing digital landscape. Jef has his MA in Instructional Technology from Piedmont University and a BA in German from the University of Alabama. He has spent over a decade as an instructional technologist and research librarian. His attitude towards learning focuses on the application of knowledge outside of the classroom and his main goal is to lead learners to communicate openly and work collaboratively to achieve greater accomplishments. Jef has also been a part of the Athens, GA music scene for nearly 20 years as a musician and staff member/manager at the 40 Watt Club. With additional background in numerous other fields, Jef is constantly looking for new perspectives and experiences that lead to growth and understanding.
What you need for camp/program:
The mBot Ranger is the preferred kit for Robotics Camp. As an alternative, students may choose to purchase the mBot v1.1
Students are also encouraged to bring a charged computer, tablet, or smartphone to camp with them each day.
The other recommendation for supplies is a rechargeable battery pack for the robot kit.