This camp is now full. Apply for the waitlist.
In this course, you will learn to find and tell stories that matter with a focus on developing storytelling skills in audio and visual forms. You'll consider what makes a story important, how to gather credible information, and how to present it in the most effective way. You will practice and hone technical skills in reporting, videography and video editing as the class works together with the instructors to produce a broadcast show.
Ages:
13-17
Date:
Monday, June 12, 2023 to Friday, June 16, 2023
Cost:
Day Camp - $440
Residential Camp - $1090
Optional Lunch Voucher (Day campers only) - $60
Instructor: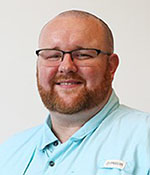 After 12 years in the video production classroom, Tom White has turned his passion for news and sports production into a career as a broadcast engineer. At the Grady College of Journalism and Mass Communication, White works with students and professors to produce Grady Newsource, Sportsource and various other studio programs each week. Prior to his time at Grady, White worked with the Georgia Department of Education to develop and implement professional development opportunities for video production teachers from around the state. During his time in the classroom, White was the Trade and Industrial Educators of Georgia Teacher of the Year and his programs were nationally recognized including winning the National Federation of High Schools Program of the Year (Rockdale Career Academy - 2016) and the New Program of the Year (Morgan County High School - 2019).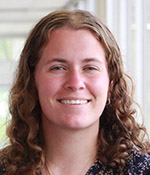 Cassidy Hettesheimer is from Dacula, Georgia, and is a rising senior journalism major at UGA. For the past year, she has served as a Senior Production Manager for Grady Newsource, directing live shows and coordinating student tech volunteers. Passionate about sports storytelling, Hettesheimer has broadcast local high school sports with the college's Sportsource program, written for the Gwinnett Daily Post and Cascadia Daily News, and served as a social media and editorial contributor for the Women's Premier Soccer League. In July, Cassidy will attend the 2023 FIFA Women's World Cup to cover the event for the Associated Press.