The journalism field is evolving to encompass multiple platforms. In this course, participants will acquire some of the tools needed to become a multi-skilled journalist in this digital age. They will practice the art of interviewing, multimedia reporting, writing, editing, and producing. They also will explore visual journalism and social media storytelling. The class will work together with the instructor to produce a news website.
Ages: 13-17
Course Number:
Course Date:

Monday, June 13, 2022

to

Friday, June 17, 2022

Course Date Info:

Day and Overnight Options Available
9:00 a.m. - 4:00 p.m.
Extended Day available until 5:30 p.m.
Overnight students check-in on Sunday night at residence hall

Address:

UGA Center for Continuing Education & Hotel

1197 South Lumpkin Street, Athens, GA 30602

United States

US

Location Info:

Overnight students will check in at the residence hall on Sunday evening and check out on Saturday morning. Day students will check in on Monday morning between 8:30 - 9:00 a.m. Classrooms are located around campus, and students may travel by foot, bus or university vehicle to get to classrooms or other camp activities. More details will be available in your confirmation email and in the welcome email sent out three weeks before camp begins.

Cost:

Camp - $440

Optional Lunch Voucher - $55
Optional Extended Day until 5:30 PM - $45
Overnight Camp - $600 additional
Instructor: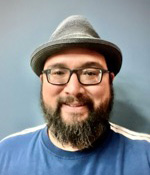 Dr. Joe Dennis is co-chair of the mass communications department and associate professor of mass communications at Piedmont University, where he advises The Roar student media outlets. His experience in professional media includes serving as the news editor of The Walton Tribune (Monroe, Georgia), covering sports for several suburban Chicago newspapers, serving as sports information director for North Central College, hosting a nightly radio show on WPUP-FM (Bogart, Georgia) and as public address announcer for the University of Georgia club hockey team. Dennis is an alumnus of the University of Georgia, having received both his master's degree and doctoral degree from the Grady College of Journalism and Mass Communication. He is a member of the Association for Educators in Journalism and Mass Communication (AEJMC), the College Media Association (CMA) and is an executive board member for the Southern Interscholastic Press Association (SIPA).
Heaven Jobe is a first-year graduate student in Journalism, Health and Medical Concentration. She obtained her bachelor's degree in literature, language and writing, and a minor in theatre art and communications from Eastern Michigan University. Writing is her passion. As a graduate assistant, she is helping to prep a program that will take students to Cuba to explore how journalists write about that island's health system.
What you need for camp/program:
A detailed list of supplies needed for your camp program will be emailed to you two weeks before camp begins.