What do lawyers do? Come to Legal Camp and find out! During this camp you will learn about the many roles lawyers play in our society, from courtroom advocates to policy-makers. Camp will be held at the University of Georgia School of Law, where students will hear from local attorneys, current law students, and professors. We will also take a trip to the local courthouse to see the justice system in action! Working together, students will hone their critical thinking and public speaking skills as they prepare opening statements, questions, and closing arguments for a mock trial. Families and friends are invited to watch the students show off their newfound skills on the final day of camp!
Ages: 13-17
Course Number:
Course Date:

Monday, June 6, 2022

to

Friday, June 10, 2022

Course Date Info:

Day and Overnight Options Available
9:00 a.m. - 4:00 p.m.
Extended Day available until 5:30 p.m.
Overnight students check-in on Sunday night at residence hall

Address:

UGA Center for Continuing Education & Hotel

1197 South Lumpkin Street, Athens, GA 30602

United States

US

Location Info:

Overnight students will check in at the residence hall on Sunday evening and check out on Saturday morning. Day students will check in on Monday morning between 8:30 - 9:00 a.m. Classrooms are located around campus, and students may travel by foot, bus or university vehicle to get to classrooms or other camp activities. More details will be available in your confirmation email and in the welcome email sent out three weeks before camp begins.

Cost:

Camp - $440

Optional Lunch Voucher - $55
Optional Extended Day until 5:30 PM - $45
Overnight Camp - $600 additional
Prerequisites:
The Legal camp is designed for students interested in legal studies and does not require any foundation in mock trial or the law. All are encouraged to attend.
Instructor: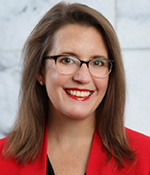 Shannon Shipley Hinson joined the University of Georgia School of Law in the fall of 2014 as the school's associate director of admissions. In her post, she assists in overseeing all phases of the admissions process for the Juris Doctor and M.S.L. programs, including application review, decision making, notification and the awarding of academic scholarships. She helps in the development and execution of the admissions office's recruitment and marketing plan for prospective and admitted students. Additionally, Hinson coordinates the Graduate Assistant program for the law school. Hinson also serves as the law school's director of dual degree programs, working with partner schools across campus to recruit and advise students.
Prior to joining the School of Law, Hinson served as a litigator in Atlanta for over eight years. She began her career as an associate with Owen, Gleaton, Egan, Jones & Sweeney and later moved to Swift Currie McGhee & Heirs, specializing in various areas of insurance defense, with a major emphasis on the defense of physicians in malpractice actions.
What you need for camp/program:
If campers already own business attire or business casual attire, they may want to bring that for the trial on Friday, but this is entirely optional.