This week-long program is designed for the more serious student, who wants to build on the lessons they learned in our introductory Mini Medical School camp. In this program, you will begin learning how to correlate scientific aspects of various systems of the human body (nervous, cardiovascular, digestive, and others) with some clinical manifestations of related diseases that can occur with them. You'll study the various systems through a combination of short lectures, hands-on activities, case studies, and group projects. Please see the prerequisite section below to determine if this camp is appropriate for you. This is also one of our most popular camps, so please consider registering as early as possible for this one!
Ages: 12-16
Course Number:
Course Date:

Monday, June 14, 2021

to

Friday, June 18, 2021

Course Date Info:

Online camp will run from 9:00 a.m. to 3:00 p.m. each day.

Cost:
Prerequisites:
This course is designed for students who have previously completed one of our Mini Medical School 1 sessions. Some exceptions may be made for students who have previous experience in the subject matter. To request a waiver to take Mini Medical School 2 without having taken Mini Medical School 1, please email us at summeracademy@georgiacenter.uga.edu before registering. Be sure to include your student's name, age/grade, and a description of why you believe he or she is qualified to skip into the second level (including previous healthcare-related seminars, workshops, and programs; life-science related academic courses; and previous experience with medical research).
Instructor: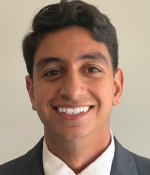 Samer Hasona is entering into his second year of medical school at Morehouse School of Medicine. He is a certified elementary school teacher for the Georgia Department of Education and taught 5th grade science and social studies prior to entering medical school. Samer graduated from Florida A&M University in 2019 with a Bachelor of Chemistry. He plans on becoming an oncologist and working in underserved areas in GA. This is Samer's first year as a Summer Academy instructor.
Assistant Instructor:

Grace Sullivan is an undergraduate student entering her fourth year at The University of Georgia. She is pursuing a Bachelor of Science in Biology with hopes to attend Medical School in the fall of 2022. She currently serves as a Clarke County Mentor for students in the Athens-Clarke County area. She also is a volunteer at the Thomas Lay afterschool program, where she assists in teaching activities with students. This will be Grace's first year as a Summer Academy assistant instructor.
What you need for camp/program:
*Please note that supplies may run out quickly for the suture kit from Amazon as camps begin to fill up. It is recommended that you purchase yours ASAP so that Amazon will have time to restock as we get closer to camp!
Students must have a computer or tablet that has Internet access and one of the following browsers installed: Google® Chrome™, Apple® Safari®, Mozilla® Firefox®, and Microsoft® Edge. Please visit Brightspace Browser Support in the Community for further details about the Browser Support Lifecycle.
Please look for the camp outline for required program supplies in your parent information e-mail sent three weeks before your program.