This week-long program is designed for the more serious student, who wants to build on the lessons they learned in our introductory Mini Medical School camp. In this program, you will begin learning how to correlate scientific aspects of various systems of the human body (nervous, cardiovascular, digestive, and others) with some clinical manifestations of related diseases that can occur with them. You'll study the various systems through a combination of short lectures, hands-on activities, and selected dissections of mammalian organ specimens. We'll take several field trips that will give you an inside look at medical education and the delivery of health care, as well as an excellent understanding of the various team players (physicians, physician assistants, nurse practitioners, medical assistants, and others) who are all working to improve public health. Please see the prerequisite section below to determine if this camp is appropriate for you.
Ages: 12-16
Course Date Info:

Day and Overnight Options Available
9:00 a.m.-4:00 p.m.
Extended Day available until 5:30 p.m.
Overnight students check-in on Sunday night at residence hall

Address:

UGA Center for Continuing Education & Hotel

1197 South Lumpkin Street, Athens, GA 30602

United States

US

Location Info:

Overnight students will check in at the residence hall on Sunday evening and check out on Saturday morning. Day students will check in on Monday morning between 8:30 - 9:00 a.m. Classrooms are located around campus, and students may travel by foot, bus or university vehicle to get to classrooms or other camp activities. More details will be available in your confirmation email and in the welcome email sent out three weeks before camp begins.
Prerequisites:
This course is designed for students who have previously completed one of our Mini Medical School 1 sessions. Some exceptions may be made for students who have previous experience in the subject matter. To request a waiver to take Mini Medical School 2 without having taken Mini Medical School 1, please email us at summeracademy@georgiacenter.uga.edu before registering. Be sure to include your student's name, age/grade, and a description of why you believe he or she is qualified to skip into the second level (including previous healthcare-related seminars, workshops, and programs; life-science related academic courses; and previous experience with medical research).
Instructor: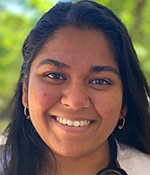 Shivani Patel is a rising second year at the Augusta University/ University of Georgia Medical Partnership. Shivani obtained a degree in Biology and a minor in Public Health at Georgia Southern University and decided to take a gap year before attending the medical partnership here at UGA. During this time, she became involved in the Community Outreach and Service Interest Group (COSIG). This group is where Shivani gained the opportunity to work with Athen's Double Helix STEAM school introducing young students to the healthcare field. Her love of working with COSIG is what led her to wanting to help work with students in our Mini Medical School camps.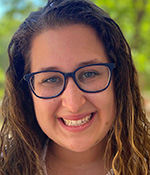 Grace Snuggs is a rising second year at the Augusta University/ University of Georgia Medical Partnership. She graduated from UGA with a Biology degree and Global Health Minor, serving in the Redcoat Marching Band all four years. Grace loves working through case studies and her particular interest is learning how to take a good history and physical exam for patients. She enjoys finding out why things happen in medicine, and she hopes to bring that curiosity into the camp classroom.