This week-long experience introduces the student to a variety of roles in the healthcare field through hands-on exercises like suturing and even mock surgery! Other activities include an introduction to the patient interviewing process, applying DNA analysis, how x-rays work, and more.
Ages: 11-15
Course Date Info:

Day and Overnight Options Available
9:00 a.m.-4:00 p.m.
Extended Day available until 5:30 p.m.
Overnight students check-in on Sunday night at residence hall

Address:

UGA Center for Continuing Education & Hotel

1197 South Lumpkin Street, Athens, GA 30602

United States

US

Location Info:

Overnight students will check in at the residence hall on Sunday evening and check out on Saturday morning. Day students will check in on Monday morning between 8:30 - 9:00 a.m. Classrooms are located around campus, and students may travel by foot, bus or university vehicle to get to classrooms or other camp activities. More details will be available in your confirmation email and in the welcome email sent out three weeks before camp begins.
Prerequisites:
None. This course is designed for students with little to no background in medicine or life sciences. If you have an older student with a strong science background, please consider requesting a waiver to attend Mini Medical School 2: Beyond the Basics.
Instructor:
Taylor Pigg is a rising second year of medical school at the Augusta University/ University of Georgia Medical partnership, with a degree in Biology and Cellular Biology from UGA. She is involved heavily in the Thomas Lay Afterschool Mentoring program, which works with K-12 students in Athens-Clarke County, and she worked summers as a daycare teacher in her hometown of Forsyth County. Taylor brings a love of foundational sciences to her study of medicine, and she wants to show all Mini Medical students the importance of talking with patients. When she is not studying medicine, Taylor loves to cook, cross-stitch, and spend time with her cat, Pipette.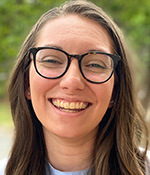 Jordan Mixon is a rising second year at the Augusta University/ University of Georgia Medical Partnership. Jordan's passion in medicine is learning about disease processes and connecting them to their clinical manifestations – the why and how diseases happen basically. She is excited to work with our campers this summer due to their love of questions and having wonderful imaginations and ideas, which is how she approaches her studies in the medical field. While not studying medicine, Taylor enjoys photography and traveling across the United States.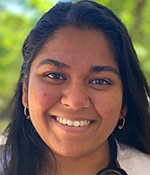 Shivani Patel is a rising second year at the Augusta University/ University of Georgia Medical Partnership. Shivani obtained a degree in Biology and a minor in Public Health at Georgia Southern University and decided to take a gap year before attending the medical partnership here at UGA. During this time, she became involved in the Community Outreach and Service Interest Group (COSIG). This group is where Shivani gained the opportunity to work with Athen's Double Helix STEAM school introducing young students to the healthcare field. Her love of working with COSIG is what led her to wanting to help work with students in our Mini Medical School camps.