Summer Academy Registration Closes Soon!
Register now for this camp
Whether you train to be a model or just to look like one, these classes in voice, communication, etiquette, self-confidence, print, and runway can help give you a professional edge no matter what your ultimate goals may be: commercials, print, fashion, or just a bolder, brighter being. Modeling classes prepare individuals in a variety of ways: helping you to pick clothes that flatter your physique, providing make-up and styling pointers, teaching you how to pose and really "work" the camera and, most importantly, exude confidence in who you are.
Ages:
14-17
Date:
Monday, June 12, 2023 to Friday, June 16, 2023
Cost:
Day Camp - $460
Residential Camp - $1110
Optional Lunch Voucher (Day campers only) - $60
Instructor: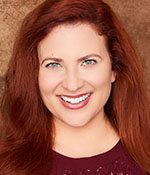 Alexis Lygoumenos is a fourth year Theatre and Performance Studies PhD student at the University of Georgia. She has taught classes in Acting, Improvisation, Scene Study, Voice Overs, Musical Theatre, Modeling, and Audition Technique at the California School of the Arts, the International Performing Arts Academy and Los Angeles Center Studios. She received her MFA in Acting from the New York Film Academy, trained at the Yale Summer Actors Conservatory, the New York Conservatory for Dramatic Arts, and the University of Oxford's Light Entertainment Society. Under the stage name Alexis Nichols, she is an award-winning actor, model, writer, and voiceover talent.