This camp is now full.
Do you feel passionate about telling true stories that make the news? Acquire critical tools to become a multi-skilled journalist in this ever-changing digital landscape. Practice the art of interviewing, multimedia reporting, writing, editing, and producing alongside a professional journalist. Explore visual journalism and social media storytelling, and work with your instructor to produce a news website.
Ages:
13-17
Date:
Monday, June 19, 2023 to Friday, June 23, 2023
Cost:
Day Camp - $440
Residential Camp - $1090
Optional Lunch Voucher (Day campers only) - $60
Instructor: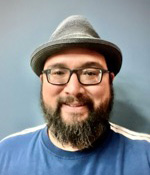 Dr. Joe Dennis is co-chair of the mass communications department and associate professor of mass communications at Piedmont University, where he advises The Roar student media outlets. His experience in professional media includes serving as the news editor of The Walton Tribune (Monroe, Georgia), covering sports for several suburban Chicago newspapers, serving as sports information director for North Central College, hosting a nightly radio show on WPUP-FM (Bogart, Georgia) and as public address announcer for the University of Georgia club hockey team. Dennis is an alumnus of the University of Georgia, having received both his master's degree and doctoral degree from the Grady College of Journalism and Mass Communication. He is a member of the Association for Educators in Journalism and Mass Communication (AEJMC), the College Media Association (CMA) and is an executive board member for the Southern Interscholastic Press Association (SIPA).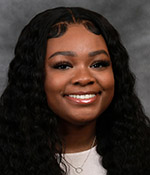 Keshondra Shipp is a second-year graduate student pursuing her master's degree in journalism and mass communication with a concentration in health and medical journalism and an African American studies certificate. She received her bachelor's degree in English from Georgia Southwestern State University in 2020, where she also minored in education. Since attending UGA, Shipp has been a research and teaching assistant in Grady's Entertainment and Media Studies department and has also worked as a reporter for The Red & Black. She is a proud member of the National Association of Black Journalists and the Association of Health Care Journalists.