The Ocean Discovery Camp offers a unique approach to marine science and ocean conservation issues. Campers will become practicing marine scientists/explorers for the week! Working together, they must brainstorm creative ways to address real world issues in our ocean ecosystems. Camp activities are designed to promote scientific literacy by providing campers opportunities to practice their scientific skills and creativity. Campers will gain new appreciation for the ocean and its ecosystems through exploration, projects, experiments, and crafts.
Ages: 11-14
Course Number:
Course Date:

Monday, July 11, 2022

to

Friday, July 15, 2022

Course Date Info:

Day and Overnight Options Available
9:00 a.m. - 4:00 p.m.
Extended Day available until 5:30 p.m.
Overnight students check-in on Sunday night at residence hall

Address:

UGA Center for Continuing Education & Hotel

1197 South Lumpkin Street, Athens, GA 30602

United States

US

Location Info:

Overnight students will check in at the residence hall on Sunday evening and check out on Saturday morning. Day students will check in on Monday morning between 8:30 - 9:00 a.m. Classrooms are located around campus, and students may travel by foot, bus or university vehicle to get to classrooms or other camp activities. More details will be available in your confirmation email and in the welcome email sent out three weeks before camp begins.

Cost:

Day Camp - $330

Optional Lunch Voucher - $55
Optional Extended Day until 5:30 PM - $45
Overnight Camp - $600 additional
Prerequisites:
The Ocean Discovery camp is designed to accommodate both absolute beginners and students with some marine sciences knowledge, and all are encouraged to attend.
Instructor: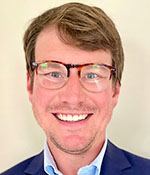 Austin Heil is a PhD Candidate in the Science Education department at the University of Georgia. He received a M.S. in Biological Oceanography from Florida State University and worked as a marine biologist for the Florida Fish and Wildlife Research Institute. Austin's research has led him to explore many different marine ecosystems, including cool research on deep sea corals and sharks. In middle school, Austin attended a marine science camp like Ocean Discovery that led him to pursue marine science when he grew up. This will be Austin's third year as an instructor of Ocean Discovery camp, and he is extremely excited to share his passion for marine science with future campers.
What you need for camp/program:
A detailed list of supplies needed for your camp program will be emailed to you two weeks before camp begins.