Understanding international situations and relationships are complicated. This is an opportunity to gain a basic understanding of what elements drive international cooperation, competition and conflict in the world today. We will review what states care about, what they see as future threats and opportunities, and the tools they use to resolve those challenges. The class will use real world examples to illustrate key points, help develop critical thinking skills, and will have a capstone event on the final day of class to help students integrate their understanding of the complexity of international relations.
Ages: 14-17
Course Date Info:

Online camp will run from 9:00 a.m. to 3:00 p.m. each day.

Cost:
Prerequisites:
Students should have a strong interest in government and current events, and a willingness to participate in debate and role-playing simulations. No prior knowledge of international policy is required for this camp.
Students should also have access to a laptop or desktop computer with the ability to open multiple browser windows. Windows 10 operating system recommended with the ability to run Microsoft® Edge or Google® Chrome™.
Instructor: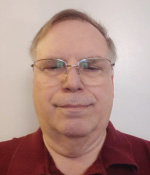 Merle S. Robinson is a former DoD Analyst, Lean Six Sigma Black Belt, lead wargame designer for the National Security Decision Making Game (DoD-like geopolitical live action roleplay), and has spent over 40 years examining human systems and decision-making processes. With broad DoD experience in information technology, analysis and process improvement, he has led over 400 public events exploring past, present and future geopolitical challenges and delivered over 200 presentations on historic and contemporary topics. He is a graduate of Miami University of Ohio with degrees in history and political science, as well as a graduate of the Military Operations Research Society's Wargaming Certificate program. This is Merle's first year as a Summer Academy instructor.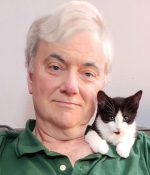 Captain Mark McDonagh is a physicist and a retired, 30-year veteran of the Navy submarine force. He has twelve years' experience between the U.S. Naval War College and Navy Warfare Development Command, including extensive interaction with foreign officers. He co-founded the National Security Decision Making Game in 1990 to introduce the public to professional wargaming and has since run hundreds of games for dozens of venues. He lectures extensively on contemporary geopolitical and military history topics, particularly World War II and the early Cold War, modern weapons technology, and the history of submarine warfare. This is Mark's first year as a Summer Academy instructor.
What you need for camp/program:
Students must have a computer or tablet that has Internet access and one of the following browsers installed: Google® Chrome™, Apple® Safari®, Mozilla® Firefox®, and Microsoft® Edge. Please visit Brightspace Browser Support in the Community for further details about the Browser Support Lifecycle.
Please look for the camp outline for required program supplies in your parent information e-mail sent three weeks before your program.