Thinking about college? Now is the time to start preparing! In our University Prep Program, you'll receive the guidance and advice you need to feel more confident and prepared for your academic future. We'll de-mystify the college application process, share financial aid and scholarship resources, and help you find schools that fit your academic goals and extra-curricular interests. You'll attend workshops and seminars on topics such as Personal Statement & Essay Writing, and work to improve your team-building skills while tackling real-world problems that face college students nationwide. Not only will this program help you prepare to apply to the schools of your choice, but it will open your eyes to the exciting and fun experiences that college can offer. Overnight students will stay in a residence hall on the beautiful University of Georgia campus, eat in the dining commons, swim at Legion Pool, and explore campus and downtown Athens. This program is the perfect starting point for your college career! You should expect an academically rigorous experience that challenges you to think about your future, and encourages you to become a leader in addressing issues that will affect you during your college career.
Ages: 16-17, or students who will be high school juniors or seniors in Fall 2022
Course Number:
Course Date:

Monday, June 20, 2022

to

Friday, June 24, 2022

Course Date Info:

Day and Overnight Options Available
9:00 a.m.-4:00 p.m.
Extended Day available until 5:30 p.m.
Overnight students check-in on Sunday night at residence hall

Address:

UGA Center for Continuing Education & Hotel

1197 South Lumpkin Street, Athens, GA 30602

United States

US

Location Info:

Overnight students will check in at the residence hall on Sunday evening and check out on Saturday morning. Day students will check in on Monday morning between 8:30 - 9:00 a.m. Classrooms are located around campus, and students may travel by foot, bus or university vehicle to get to classrooms or other camp activities. More details will be available in your confirmation email and in the welcome email sent out three weeks before camp begins.

Cost:

Day Camp - $450

Optional Lunch Voucher - $55
Optional Extended Day until 5:30 p.m. - $45
Overnight Camp - $600 additional
Prerequisites:
Students must be seriously interested in pursuing college academics. University Prep students must demonstrate maturity and responsibility.
Instructor: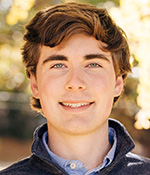 Widener Norris, an Athens native, is a recent veteran of the college application process, making the topics of application essays, standardized testing, extracurriculars, and financial aid stand fresh in his mind. He was selected as a Yale University YES scholar and as a University of Georgia Foundation Fellow. Widener has served as co-lecturer and curriculum designer for his school's AP Physics 1 program, taught English as a second language, tutored high school academic courses ranging from biology to Latin, instructed etiquette and ballroom dance classes, and worked as a test prep tutor. Over the past year, he has been involved in research at the University of Georgia's Center for Computational Quantum Chemistry, which has culminated in his publication of a paper in the American Chemical Society's Journal of Chemical Education as a second author during his senior year. Widener is passionate about helping high schoolers realize their own potential, skills, and interests, thus equipping students to embark on a successful college application journey.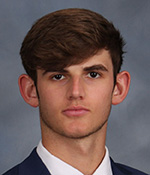 Aron Bauer is a rising second year at the Georgia Institute of Technology pursuing a degree in Mechanical Engineering. Having grown up in Athens, he is very familiar with the University of Georgia and all the resources Athens, Ga has to offer. He studied piano and music theory at the Hugh Hodgson School of Music and most recently interned with the Small Satellite Research Laboratory in the Department of Physics and Astronomy here on campus. Aron has worked as an etiquette and ballroom dance instructor and has experience teaching piano and music theory. Aron is a certified Prototyping Instructor in Georgia Tech's Flowers Invention Studio, responsible for maintaining the makerspace and assisting guests with planning, design, and fabrication of projects. After successfully going through the application/admissions process, Aron is eager to impart what he has learned to prospective students.
What you need for camp/program:
Students will need to bring a laptop or tablet with them to participate meaningfully in class activities. Additionally, they will need to arrive with a 650-word draft of their Common App personal statement; prompts can be found at https://www.commonapp.org/apply/essay-prompts (students should respond to one prompt of their choosing). Thirdly, students will need to bring an informal, one-page resume summarizing their extracurricular involvements, awards/honors, and work experience, as appropriate. The student's laptop/tablet, essay, and resume will be used for class activities.