In this camp, you'll work with a team to create an idea for a video game, developing a "pitch" to present on the final day to the public and invited video game pros! You'll learn about how the video game industry works, and which specialty areas you might be interested in pursuing. You will be given some time to research video games where you'll learn to evaluate and critique a variety of game types. The majority of time will be spent working with your team, creating a presentation (or "pitch") that includes a storyline, characters, gameplay and level descriptions, scoring and even art and music. You'll leave this camp with a solid understanding of how to work on a design team, which will equip you with better communication, cooperation, and project management skills for the future. Note: The focus here is on design, and not programming – no specific computer language is taught in this camp.
Ages: 11-17
Course Number:
Course Date:

Monday, June 21, 2021

to

Friday, June 25, 2021

Course Date Info:

Online camp will run from 9:00 a.m. to 3:00 p.m. each day.

Cost:
Prerequisites:
Students must have a strong interest in designing and creating games – not just playing them! A positive attitude and willingness to work with others is a must.
Instructor: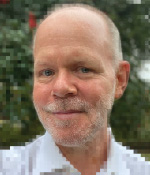 Larry McCalla earned his Ph.D. from the University of Georgia in Learning, Design, and Technology with an emphasis on Creativity and is currently a postdoctoral instructor at The University of Georgia. His research foci are games for learning, design thinking, and creativity. In addition to this research experience, Larry is an instructional designer with proficiencies in web languages, development of learning materials, graphic design, and development within the Unity 3D game engine. His counseling experience extends back to his high school days when he was both camper and counselor at Pine Island Camp for Boys in Belgrade, Maine. He earned both his A.B. in English and his M.Ed. in Instructional Design and Development at The University of Georgia. This is Larry's fifth year as a Summer Academy instructor.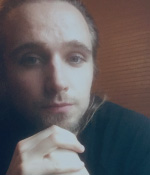 William Terrell Wright is a Ph.D. student at The University of Georgia in the Department of Language and Literacy Education who specializes in media literacy and digital technologies. In addition to supervising teacher candidates in their middle and secondary ELA placements in surrounding school systems, he also teaches the 'Digital Tools and Social Media in English Education' course each Fall. In the College of Education at large, he helps to coordinate faculty development workshops regarding Innovations in Teaching Technology (ITT), the most recent of which focused on virtual reality (VR) technologies. Before coming to Georgia, William received his Master's in Secondary English Education from The University of North Carolina at Chapel Hill and spent three years as a high school English teacher. In his spare time, William roller skates, plays video games, and backpacks in the nearby Blue Ridge Mountains. This is William's second year as a Summer Academy instructor.
What you need for camp/program:
A laptop or desktop that is good enough to play browser content and run Google Drive. If it can do that and run Zoom, then the tech requirements are met.
Students must have a computer or tablet that has Internet access and one of the following browsers installed: Google® Chrome™, Apple® Safari®, Mozilla® Firefox®, and Microsoft® Edge. Please visit Brightspace Browser Support in the Community for further details about the Browser Support Lifecycle.
Please look for the camp outline for required program supplies in your parent information e-mail sent three weeks before your program.