Welcome to introductory video game design. In this camp, you'll work with a team to create an idea for a video game, developing a "pitch" to present on the final day to the public and invited video game pros. You'll learn about how the video game industry works, and which specialty areas you might be interested in pursuing. You will be given some time to research video games where you'll learn to evaluate and critique a variety of game types. Most time will be spent working with your team, creating a presentation (or "pitch") that includes a storyline, characters, gameplay and level descriptions, scoring and even art and music. You'll leave this camp with a solid understanding of how to work on a design team, which will equip you with better communication, cooperation, and project management skills for the future. Note: The focus here is on design, and not programming – no specific computer language is taught in this camp.
Ages: 13-17
Course Number:
Course Date:

Monday, June 27, 2022

to

Friday, July 1, 2022

Course Date Info:

Day and Overnight Options Available
9:00 a.m.-4:00 p.m.
Extended Day available until 5:30 p.m.
Overnight students check-in on Sunday night at residence hall

Address:

UGA Center for Continuing Education & Hotel

1197 South Lumpkin Street, Athens, GA 30602

United States

US

Location Info:

Overnight students will check in at the residence hall on Sunday evening and check out on Saturday morning. Day students will check in on Monday morning between 8:30 - 9:00 a.m. Classrooms are located around campus, and students may travel by foot, bus or university vehicle to get to classrooms or other camp activities. More details will be available in your confirmation email and in the welcome email sent out three weeks before camp begins.

Cost:

Day Camp - $450

Optional Lunch Voucher - $55
Optional Extended Day until 5:30 p.m. - $45
Overnight Camp - $600 additional
Prerequisites:
Students must have a strong interest in designing and creating games – not just playing them! Students will be placed on a team and asked to work together to develop an idea and create a pitch, so a positive attitude and willingness to work with others is a must.
Instructor: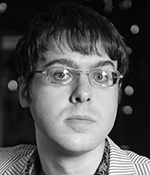 Jef Whatley has dedicated his life to the study of emerging technology and helping others adapt to the ever-changing digital landscape. Jef has his MA in Instructional Technology from Piedmont University and a BA in German from the University of Alabama. He has spent over a decade as an instructional technologist and research librarian. His attitude towards learning focuses on the application of knowledge outside of the classroom and his main goal is to lead learners to communicate openly and work collaboratively to achieve greater accomplishments. Jef has also been a part of the Athens, GA music scene for nearly 20 years as a musician and staff member/manager at the 40 Watt Club. With additional background in numerous other fields, Jef is constantly looking for new perspectives and experiences that lead to growth and understanding.
What you need for camp/program:
Summer Academy students are asked to bring a computer or tablet capable of word processing and presentation building. We will have a variety of art mediums to use to create your unique storyline, characters, gameplay, and level descriptions, however, if you have an art medium you would like to bring to camp, you are encouraged to do so. Email youth@georgiacenter.uga.edu with questions.