Summer Academy Registration Closes Soon!
Register now for this camp
Spark your creativity and find YOUR voice. Whether you're looking for training in voiceover, musical theatre, public speaking and debate, or just want to better assert yourself in whatever passion or profession you're pursuing, UGA Summer Academy's Voice Camp is here to help guide you in your vocal pursuits. Topics will include Vocal Health & Pedagogy, Warm Ups, Voice Overs, Debate, Public Speaking, Diction, Dialects, Period Pieces/Shakespearean Voice, Musicality & musicianship. This session would be a great complement to Summer Academy's Acting camp.
Ages:
13-17
Date:
Monday, June 5, 2023 to Friday, June 9, 2023
Cost:
Day Camp - $450
Residential Camp - $1100
Optional Lunch Voucher (Day campers only) - $60
Instructor: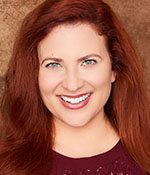 Alexis Lygoumenos is a fourth year Theatre and Performance Studies PhD student at the University of Georgia. She has taught classes in Acting, Improvisation, Scene Study, Voice Overs, Musical Theatre, Modeling, and Audition Technique at the California School of the Arts, the International Performing Arts Academy and Los Angeles Center Studios. She received her MFA in Acting from the New York Film Academy, trained at the Yale Summer Actors Conservatory, the New York Conservatory for Dramatic Arts, and the University of Oxford's Light Entertainment Society. Under the stage name Alexis Nichols, she is an award-winning actor, model, writer, and voiceover talent.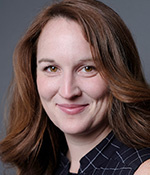 Fiona Schirmer comes from London England and moved to New York to pursue her performance career. Whilst in New York she worked and toured around the states with multiple theatre companies as well as having a successful voice over career. She is now pursuing her MFA at the University of Georgia and is pursuing her other passion of teaching theatre. She believes theatre education is the foundation for students to gain confidence and empathy about the world they live in.