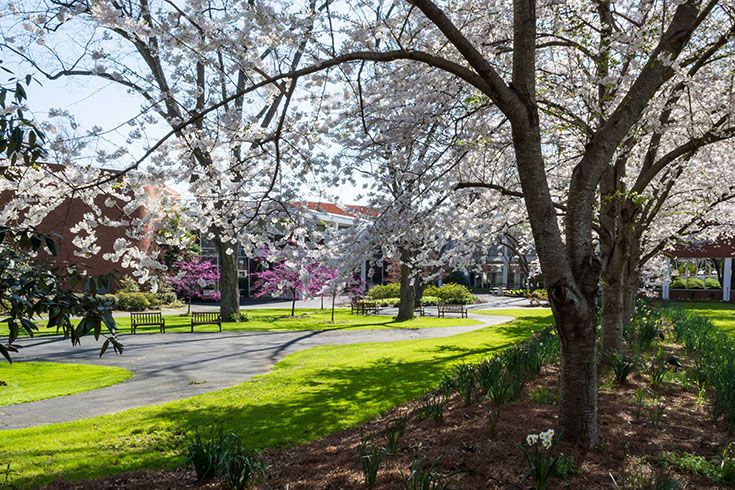 Stay on campus only minutes from Downtown Athens
We KNOW UGA because we ARE UGA.
As the University's Hotel and Conference Center, we provide what no other property can — quality accommodations and meeting facilities on one of the nation's most beautiful campuses.
Conveniently located at The Georgia Center for Continuing Education
Unmatched convenience and outstanding customer service
Just minutes from downtown Athens
Free WiFi access in all rooms and throughout the property
Free courtesy shuttle service around campus and to the Arch, the gateway to the Classic City
Facilities for meetings and social occasions
On-site Business Center
On-site dining options
The Georgia Center, on campus in the heart of Athens.