Congratulations on your upcoming wedding!
An unforgettable wedding requires a truly memorable setting. Wedding events at the UGA Hotel and Conference Center create memories that last a lifetime.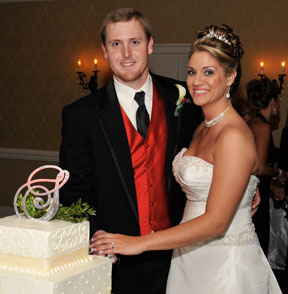 With an elegant setting, outstanding cuisine, and impeccable service, the UGA Hotel is the perfect venue for your big day. Located on UGA's campus, the UGA Hotel blends contemporary Southern charm and hospitality with an elegant ambience for your romantic event.

We can accommodate events ranging from intimate gatherings or grand affairs, including:
Wedding Ceremony
Wedding Reception
Bridesmaid Luncheon
Rehearsal Dinner
Engagement Party
Wedding Brunch
Wedding Shower
Special Event
Our wedding specialists are eager to be a part of your special day. Please give us a call or complete the Wedding Inquiry form.