Join Us for a Complimentary Webinar
This one-hour, complimentary webinar focuses on the basics of preparing and implementing a local government capital improvement program. Upon completing this course, you will be able to define a capital improvement program, describe steps in a successful CIP process, and define funding sources for projects.
Snapshot
Credits: 0.1 CEU / 1.0 CPE*
What you will learn:
Define a capital improvement program
Describe steps in a successful CIP process
Define funding sources for projects
Define the process of issuing the requisition and purchase order
Presenter: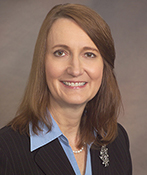 Tracy Arner, Financial Management Program Manager, Governmental Training and Development, Carl Vinson Institute of Government, University of Georgia
Tracy Arner manages the Institute of Government's Financial Management Training Program, which provides specialized training and certification to finance officers, elected officials, and others who serve in local governments and state agencies. Tracy also leads the instructional design unit which focuses on delivering online content through webinars and self-study. Before joining the Institute of Government, Tracy worked with governments as a public accountant and finance professional and as a consultant to libraries, implementing accounting systems, providing accounting expertise, and writing requests for proposals.
Who Should Attend?
Anyone interested in learning more about the basic steps in the capital improvement program process.
Course Information
Course Date Info:
A complimentary Webinar presented on Wednesday, September 30, 2020 at 2:00 PM (Eastern Time). You must preregister to participate. Can't attend? Register anyway, and you'll receive a link to the archived recording.
*Note: To receive CPE credit, you must attend 100% of the live webinar on September 30, 2020.

Course Details:
Field of Study: Finance
Delivery Method: Group Internet-Based
Advance Preparation: None
Program Level: Basic
Prerequisites: None
Details are subject to change.
Course Fee(s):
$0 – The webinar is complimentary for preregistered participants.