Join Us for a Complimentary Webinar
This one-hour, complimentary webinar focuses on public sector purchasing and outlines the basic steps in a sound purchasing process.
Snapshot
Credits: 0.1 CEU / 1.0 CPE*
What you will learn:
Recall the functions and goals of purchasing
Recall the steps of the purchasing cycle
Identify the importance of writing solicitations
Define the process of issuing the requisition and purchase order
Presenter: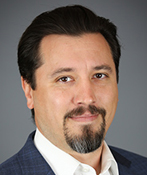 Dave Lakly, MPA, Public Service Associate; Governmental Training, Education, and Development
Dave Lakly provides financial management training for state government officials and personnel through the Financial Management Program's Budget and Financial Management Certification Program, a series of courses designed to offer an overview of the state's budget and fiscal management cycle. He also coordinates and teaches in the Charter Schools Financial Management Certification Program, with particular emphasis on budget and financial policy development. Before arriving at the Institute of Government, Dave served as the education division director in the Governor's Office of Planning and Budget and as the deputy director for the Georgia Senate Budget and Evaluation Office.
Who Should Attend?
Anyone interested in learning more about the basic steps in the public sector purchasing process.
Course Information
Course Date Info:
A complimentary Webinar presented on Tuesday, June 23, 2020 at 2:00 PM (Eastern Time). You must pre-register to participate. Can't attend? Register anyway, and you'll receive a link to the archived recording.
*Note: To receive CPE credit, you must attend 100% of the live webinar on June 23, 2020.

Course Details:
Field of Study: Finance (Governmental)
Delivery Method: Group Internet-Based
Advance Preparation: None
Program Level: Basic
Prerequisites: None
Details are subject to change.
Course Fee(s):
$0 – The webinar is complimentary for preregistered participants.