Learn how the interplay of changing technological, social, economic, and cultural forces are redefining how market research is designed and conducted.
MRII and the University of Georgia will be offering a new online course (anticipated 10-15 hours) – Emerging Methods and the Future of Market Research
This online course will provide you with the latest rapidly evolving trends in the Market Research industry. As a market researcher, it is critical to stay up to speed on what is happening in the industry to ensure you're leveraging the research methods and technologies that deliver the most valuable insights to your client. This course will help you understand how the broader technological, cultural, and business trends are impacting how research is conducted. You will also learn the pros and cons of emerging research methodologies and scientific developments so you can determine when and where to best employ them.
Key Industry Trends Covered in this Course
1. Broader Landscape Trends
Technology
Culture
Business
2. It's a Mobile World
Mobile Surveys
Mobile Ethnography
Mobile Behavioral Data
3. Developments in Scientific Thinking
4. Developments Fueled by Technology
Automation and Artificial Intelligence (AI)
Delving into DIY
5. Emerging Research Methodologies
Agile Research
Gamification & Research Games
Neuroscience & Neuropsychology
Prediction Markets
Social Listening
6. The Future of Mainstream Methodologies
Sampling
Surveys
In-person Qualitative
7. Telling the Research Story
Data Synthesis
Storytelling
Data Visualization
8. Evolving Market Research Roles
Graduates receive University of Georgia continuing education units (CEUs) as well as a Digital Badge.
Learning Objectives
After completing this course, you should be able to:
Describe how advances in technology are changing how people live and work.
Review how social media is impacting both marketing and market research.
Explain how the shift of power to consumers is radically altering the information needs for business executives and market research.
Describe the new research opportunities and attendant challenges with the use of mobile devices.
Summarize how the market researcher's approach to measurement is changing from a focus on attitudes, opinions, andintentions to measuring and understanding behavior.
Discuss the increasing use of automation and artificial intelligence, noting their potential advantages and disadvantages.
Describe how do-it-yourself (DIY) research tools have created new challenges and opportunities for market researchers.
Describe a number of new methodologies, distinguishing between those that already are or are likely to soon be mainstream versus those that are still niche.
Describe ways to help clients understand and manage the risks inherent in "hot" new technologies and methods.
Give examples of how technology continues to impact sampling.
Discuss the pros and cons of surveys as a source of insight.
Explain the advantages and disadvantages of conducting in-person qualitative research versus digital qualitative approaches.
Discuss how the explosion of new research methods and data sources is mandating the use of multiple methods and a need for synthesis.
Explain how the scope and roles of Market Research are changing and expanding, and discuss the impact on research professionals from both the client and research agency perspectives.
Course Author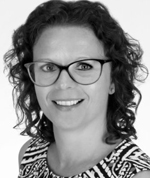 Zoe Dowling, Ph.D – Lead Research Strategist, FocusVision
Zoe Dowling is Lead Research Strategist at FocusVision, where she uses her research expertise to help clients best apply FocusVision's technological solutions. An early Internet adopter, she has been involved in online research since the late 1990s. She specializes in participant engagement for web and mobile surveys, as well as qualitative approaches related to online communities and interview techniques. A scholar of innovation, Zoe actively combines traditional and out-of-the-box approaches to adapt effective methodologies to a changing world.
Prior to joining FocusVision, Zoe was at Kantar Added Value for 9 years, most recently as SVP, R&D and Global Mobile Capability Leader. She is a regular speaker at industry conferences including ESOMAR Congress, GreenBook's IIEX conference, NEXT Insights, and the MRMW Conference, to name a few. She is also workshop leader and webinar presenter on a number of different topics relating to digital data collection.
She holds a BA in Sociology and Social Policy from the University of Stirling in Scotland, an M-Phil in Social Research Methodology from the University of Stellenbosch in South Africa, and a Ph.D. in Sociology from the University of Surrey in England.
Course Information
Course Date Info:
Anticipated course release in mid-2018.
Details are subject to change without notice.