Learn how technological, social, economic, and cultural forces are redefining market research.

This online Principles Express course describes rapidly evolving trends in the market research industry. By staying current on what is happening in the industry, you are better equipped to leverage the research methods and technologies that deliver the most valuable insights to your client.
Snapshot
Credits: 12 hours / 1.2 CEUs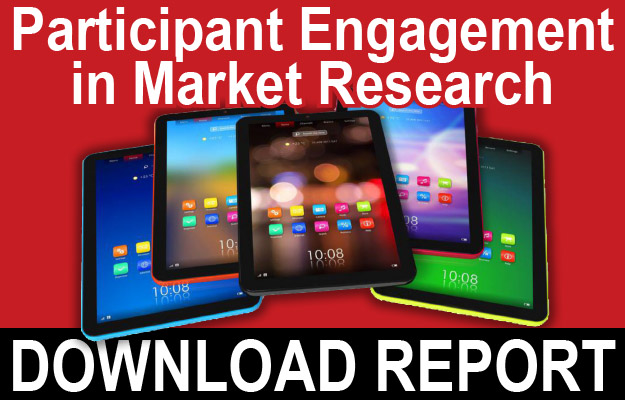 The course reviews broad technological, cultural, and business trends — and the impact of these trends on how research is conducted and insights generated. You will also learn the pros and cons of emerging research methodologies and scientific developments so you can determine when and where to best employ them.
Key Industry Trends Covered in this Course
Broader Landscape Trends
Technology
Culture
Business
It's a Mobile World
Mobile Surveys
Mobile Ethnography
Mobile Behavioral Data
Developments in Scientific Thinking
Behavioral Economics
Developments Fueled by Technology
Automation and Artificial Intelligence (AI)
Delving into DIY
Emerging Research Methodologies
Agile Research
Gamification & Research Games
Neuroscience & Neuropsychology
Prediction Markets
Social Listening
The Future of Mainstream Methodologies
Sampling
Surveys
In-person Qualitative
Telling the Research Story
Data Synthesis
Storytelling
Data Visualization
Evolving Market Research Roles
This course is all about what comes next. It focuses on a set of trends that are beginning to define the future of market research. While that future is difficult to predict, there are several transitions taking place that suggest how our craft is evolving:
From a world where data was scarce and expensive to one in which data is plentiful and (relatively) cheap.
From a focus on attitudes and opinions to a focus on behavior.
From asking questions to observing and listening.
From analysis of a single set of data to synthesis of multiple measures.
From the market researcher as sage to DIY.
From collecting and objective reporting of facts to storytelling with a viewpoint based on knowledge of the client's business.
Learning Objectives
After completing this course you should be able to:
Describe how advances in technology are changing how people live and work.
Review how social media is impacting both marketing and market research.
Explain how the shift of power to consumers is radically altering the information that businesses need for their companies to be successful.
Describe the new research opportunities and attendant challenges with the use of mobile devices.
Summarize how the market researcher's approach to measurement is changing from a focus on attitudes, opinions, and intentions to measuring and understanding behavior.
Discuss the increasing use of automation and artificial intelligence, noting their potential advantages and disadvantages.
Describe how do-it-yourself (DIY) research tools have created new challenges and opportunities for market researchers.
Describe a number of new methodologies, distinguishing between those that already are or are likely to soon be mainstream versus those that are still niche.
Describe ways to help clients understand and manage the risks inherent in "hot" new technologies and methods.
Give examples of how technology continues to impact sampling.
Discuss the pros and cons of surveys as a source of insight.
Explain the advantages and disadvantages of conducting in-person qualitative research versus digital qualitative approaches.
Discuss how the explosion of new research methods and data sources is mandating the use of multiple methods and a need for synthesis.
Explain how the scope and roles of market research are changing and expanding. Discuss the impact on research professionals from both the client and research agency perspectives.
Successful enrollees earn a Digital Badge and 1.2 University of Georgia Continuing Education Unit (CEU).
Who Should Attend?
Entry-level researchers looking for a general understanding of the latest trends in the Market Research industry.
Mid-level staff seeking to determine which emerging methodologies and new research approaches they could benefit from using.
Experienced researchers looking to catch up with the latest developments.
Corporations seeking professional development options for their internal training portfolio.
Suppliers of research seeking courses for new-employee onboarding.
Researchers who lead or contribute to project design.
Analysts seeking to understand the pros and cons of new research methods and technologies.
Client-side researchers responsible for writing RFPs and evaluating proposals.
Course Information
Course Fee(s):
$359 - Standard Fee
$329 - Association Discount (Members* of: Insights Association; ESOMAR; Intellus Worldwide; ARF; AMA, AMSRS, and the attendees of TMRE 2018 and IIeX NA 2018.)
$50 - One-Month Extension (only one extension is granted per participant)
*Membership/Attendance will be verified.
Prepayment is required to be registered. Prices listed are per person (US Funds). Prices are subject to change.
Continuing Education Information:
Students successfully completing graded components earn a Digital Badge and 1.2 Continuing Education Unit (CEU) from The University of Georgia. Click for details about the University of Georgia CEU.
As a graduate of the course, you will be positioned to make informed choices about when, where and how to use qualitative research for fresh and actionable insights. This recognition will help you advance in your company and the industry.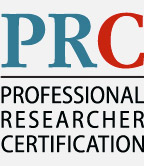 This course offers continuing education for research practitioners. If you are PRC certified through the Insights Association (IA), this course qualifies for 10 hours for continuing education. If you have any questions about PRC, please contact certificationATinsightsassociation.org or dial +1-202-800-2545.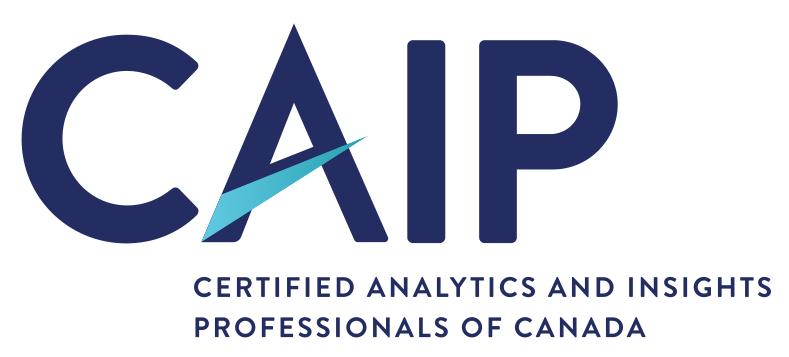 CAIP Canada also recommends the course for candidates looking to fill in the gaps or gain a refresher in specific areas.


Course Author:
Zoe Dowling, Ph.D – Senior Vice President Research, FocusVision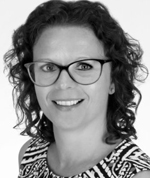 Zoe Dowling is Senior Vice President at FocusVision, where she uses her research expertise to help clients best apply FocusVision's technological solutions. An early Internet adopter, she has been involved in online research since the late 1990s. She specializes in participant engagement for web and mobile surveys, as well as qualitative approaches related to online communities and interview techniques. A scholar of innovation, Zoe actively combines traditional and out-of-the-box approaches to adapt effective methodologies to a changing world
Prior to joining FocusVision, Zoe was at Kantar Added Value for 9 years, most recently as SVP, R&D and Global Mobile Capability Leader. She is a regular speaker at industry conferences including ESOMAR Congress, GreenBook's IIEX conference, NEXT Insights, and the MRMW Conference, to name a few. She is also a workshop leader and webinar presenter on various topics relating to digital data collection.
She holds a BA in Sociology and Social Policy from the University of Stirling in Scotland, an M-Phil in Social Research Methodology from the University of Stellenbosch in South Africa, and a Ph.D. in Sociology from the University of Surrey in England.