Advance in Your Company and the Industry

Market research is an evolving profession responsible for meeting a growing list of demands. Chief among them is heightened concerns about privacy and data protection.
The University of Georgia's Ethical and Legal Issues in Market Research course will help you navigate the labyrinth of legal requirements by introducing you to a set of ethical principles that will position you to meet the vast majority of legal requirements. It also describes the concrete steps you should take to protect the data you collect and thereby ensure the privacy of those who participate in research.
As a graduate of the course you will be well positioned to understand your ethical responsibilities to the people whose data you collect or process, and the importance of understating the legal and regulatory requirements of countries where you acquire and process such data. This ability will help you succeed in your career and advance in an industry that is constantly changing.
What You Will Learn
Just as no firm exists in a vacuum, market research is a part of a larger society with norms, shared cultural aspects, standards, best practices, and a mix of players with differing roles and missions. The long-term success of the research profession depends on our recognizing that there are behavioral constraints which represent an informal code of conduct governing our relationships across all of these components.
In this course, you will learn about:
Ethical practices in research and the steps you need to take to avoid causing harm to participants.
Personal data and how to how to protect the individual who provided it, whether the data is collected by direct questioning or by passive methods.
Privacy by Design—a toolkit for helping organizations and individuals test their market research processes and project designs, to make sure that any risks to participating individuals' privacy and of causing harm are kept to a minimum.
The international principles that apply to protecting personal data. You will master how these principles are converted into law and built into everyday research practice through self-regulation, based on industry codes and guidelines.
The ISO standards (i.e., the International Standards Organization) that have been developed to help ensure consistent research processes and minimum quality standards when working globally.
Learning Objectives
After completing this course you should be able to:
Explain why solid ethical practices are essential to the long-term success of market research and the responsibilities researchers have to the key stakeholders—research participants, clients, the general public, and the research profession.
Describe the concept of harm and how it applies to those whose data we collect and/or process.
Describe the concept of personal data - sometimes called personally-identifiable data or PII - and its evolution over time.
Describe some of the ways which a transition from primary data collection to increased reliance on secondary data is changing our ethical responsibilities to those whose data we analyze.
Discuss the universal principles of privacy and data protection as applied in market research in different countries and cultures.
Distinguish between ethical requirements and legal requirements.
Describe what a privacy impact assessment or PIA involves.
List the major industry and professional associations for market research practitioners and organizations worldwide.
Explain how the market research industry's commitment to self-regulation creates a unique set of legal and ethical obligations.
Cite major sources of guidance for researchers concerned about their legal and ethical responsibilities.
Successful enrollees earn a Digital Badge and 0.8 University of Georgia Continuing Education Units (CEUs).
Who Should Attend?
Anyone engaged in the design and execution of a research study.
IT professionals in research organizations who have responsibility for their company's IT infrastructure.
Anyone looking for a general understanding of the ethical practices in market research and the steps you need to take to do no harm.
Client-side staff who commission research.
Experienced researchers looking to catch up with the latest developments.
Mid-level staff seeking to broaden their understanding of their ethical responsibilities.
Corporations seeking professional development options for their internal training portfolio.
Supplier-side researchers seeking courses for new-employee onboarding.
Course Information
Course Fee(s):
$359 - Standard Fee
$329 - Association Discount (Members* of: Insights Association; ESOMAR; Intellus Worldwide; ARF; AMA, AMSRS, and the attendees of TMRE 2018 and IIeX NA 2019.)
$50 - One-Month Extension (only one extension is granted per participant)
*Membership/Attendance will be verified.
 Prepayment is required to be registered. Prices listed are per person (US Funds). Prices are subject to change.
Continuing Education Information:
Students successfully completing graded components earn a Digital Badge and 0.8 Continuing Education Unit (CEU) from The University of Georgia. Click for details about the University of Georgia CEU.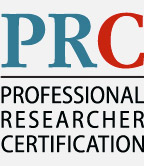 This course offers continuing education for research practitioners. If you are PRC certified through the Insights Association (IA), this course qualifies 8 hours for continuing education. If you have any questions about PRC, please contact certificationATinsightsassociation.org or dial +1-202-800-2545.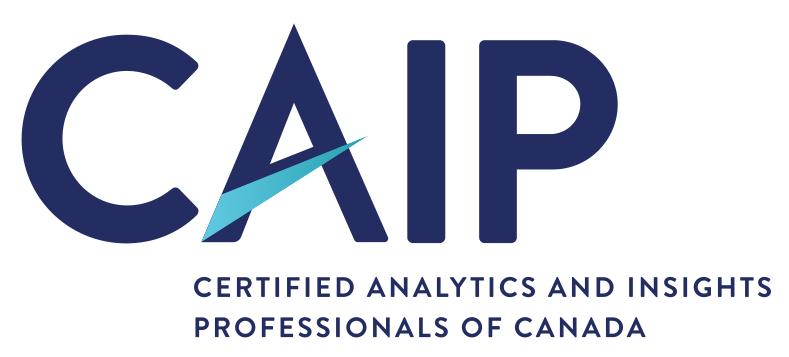 CAIP Canada also recommends the course for candidates looking to fill in the gaps or gain a refresher in specific areas.



If you are QPR approved through the Australian Market & Social Research Society (AMSRS), for 50 points to maintain your QPR status. If you have any questions about QPR, please dial +61 2 95663100.