2D animation is a valuable art form as it allows artists to have a wide range of creative freedom. Even though 3D animated movies tend to take over the box office these days, 2D computer animation is the popular choice for creating TV series, commercials, and mobile gaming. The software needed to create professional level work in 2D animation is affordable and becoming increasingly more accessible to individual artists and small animation studios. In this course students will learn the 12 Basic Principles of Animation that many successful animators use to captivate their audience, as well as how to storyboard and create a concise story using a variety of approaches to creating 2D animation. Students will have opportunities to explore traditional hand drawn animation, rotoscoping, and techniques in computer animation used to create shows like Bob's Burgers and Adventure Time.
Ages: 13-17
Course Number:
Course Date:

Monday, June 6, 2022

to

Friday, June 10, 2022

Course Date Info:

Day and Overnight Options Available
9:00 a.m. - 4:00 p.m.
Extended Day available until 5:30 p.m.
Overnight students check-in on Sunday night at residence hall

Address:

UGA Center for Continuing Education & Hotel

1197 South Lumpkin Street, Athens, GA 30602

United States

US

Location Info:

Overnight students will check in at the residence hall on Sunday evening and check out on Saturday morning. Day students will check in on Monday morning between 8:30 - 9:00 a.m. Classrooms are located around campus, and students may travel by foot, bus or university vehicle to get to classrooms or other camp activities. More details will be available in your confirmation email and in the welcome email sent out three weeks before camp begins.

Cost:

Day Camp - $460

Optional Lunch Voucher - $55
Optional Extended Day until 5:30 PM - $45
Overnight Camp - $600 additional
Prerequisites:
Some basic computer knowledge is required, but this course is designed for students with little to no experience in digital animation.
Instructor: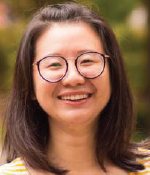 Jingyi Zhang is a PhD student in Theatre and Performance Studies at the University of Georgia, where he completed her MFA in Dramatic Media. Her focuses are on computer animation and animation performance. She will continue her graduate studies next year with UGA, pursuing a Ph.D. in performance studies. She received her MA degree at UGA three years ago in Mass Media Studies, with a cultural studies thesis project on Japanese anime. She has been teaching the Introduction to Cinema for two semesters. Her most recent works including the character models and animation in the Rosetta project, a 3D animation project that recreates scenes in Romeo and Juliet and Tartuffe.
Meg Grey is enrolled as a second-year Dramatic Media graduate student with the University of Georgia and is very excited for her first-year teaching at the UGA Summer Academy. Meg studies are focused on how interactive media and animation can encourage new forms of theatre and film for young audiences. With over ten years' experience in educational programming, Meg's teaching philosophy is rooted in creating a positive environment for creative exploration. She earned her BA in Physical Theatre and Performance from Louisiana State University in 2018 and has worked as a teaching artist all over the country, including The Alliance Theatre, Lake Dillion Theatre Company, Swine Palace, and now here at UGA. Her most recent UGA projects include designing media for Breathe, Alcestis, Putting the I in Me, and Gem of the Ocean.
What you need for camp/program:
Students will need to bring an 8GB Flash drive with them for camp. This flash drive will allow them to transport their projects between class and take the project home with them after camp. Here are a few recommended choices for students: