This camp is now full. Apply for the waitlist.
With animated movies like Frozen breaking box office records and video games continuously increasing in popularity, it's no wonder that you'd want to explore the exciting world of 3D animation! This introductory camp will give you hands-on experience with Autodesk's Maya software, used by professional studios worldwide. Learn basic modeling and animation techniques and gain experience creating your own art, manipulating images and graphics, and creating movement. Bring a mobile storage device to save your work or receive a downloadable version after camp ends, so you can share your work with family and friends.
Ages:
13-17
Date:
Monday, June 19, 2023 to Friday, June 23, 2023
Cost:
Day Camp - $460
Residential Camp - $1110
Optional Lunch Voucher (Day campers only) - $60
Prerequisites:
Some basic computer knowledge is required, but this course is designed for students with little to no experience in digital animation.
Instructor: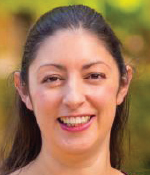 Anna Corbould grew up in England, where she studied Music and Drama at the University of Roehampton and the University of Manchester. After working for Apple for ten years teaching customers how to use software to edit music, videos and photos, she moved to Athens to study at UGA. She graduated with her MFA in Dramatic Media production in May 2019 after completing the Rosetta Theatre Project, an interdisciplinary, multi-media installation incorporating motion capture and 3D animation in performances of Romeo and Juliet and Tartuffe. This is her fourth year teaching for Summer Academy.
Edom Kassaye is a second-year graduate student at the University of Georgia where she is pursuing her MFA in Dramatic Media. Her area of interest is 3D animation. She earned her BFA in Animation and Visual Effects from Austin Peay State University. During her time there, she wrote, animated, and directed a mixed media animation short, Solomonic dynasty in a nutshell. She has also participated in recent UGA projects, including Alcestis and Gem of the Ocean. This is Edom's second year as a Summer Academy Instructor.