With animated movies like Frozen breaking box office records and video games continuously increasing in popularity, it's no wonder that students want to explore the exciting world of 3D animation! In this introductory camp, you'll learn basic modeling and animation techniques, and gain experience creating your own art, manipulating images and graphics, and creating movement.
Ages: 13-17
Course Number:
Course Date:

Monday, June 21, 2021

to

Friday, June 25, 2021

Course Date Info:

Online camp will run from 9:00 a.m. to 3:00 p.m. each day

Cost:
Prerequisites:
Some basic computer knowledge is required, but this course is designed for students with little to no experience in digital animation.
Instructor: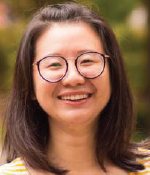 Jingyi Zhang is a PhD student in Theatre and Performance Studies at the University of Georgia, where he completed her MFA in Dramatic Media. Her focuses are on computer animation and animation performance. She will continue her graduate studies next year with UGA, pursuing a Ph.D. in performance studies. She received her MA degree at UGA three years ago in Mass Media Studies, with a cultural studies thesis project on Japanese anime. She has been teaching the Introduction to Cinema for two semesters. Her most recent works including the character models and animation in the Rosetta project, a 3D animation project that recreates scenes in Romeo and Juliet and Tartuffe. This is Jingyi's second year as a Summer Academy instructor.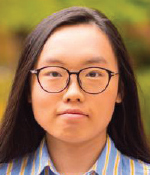 Weixuan Liu received an MFA in Dramatic Media and an BFA in Interdisciplinary Study of Animation from the University of Georgia. She concentrated on 3D modeling and animation, she participated in several recent UGA projects, including the Rosetta Project, She Kills Monsters, and Vanity Fair as an animator and modeler. Her area of interest is the visual design of digital media, mainly focusing on animation and video games. This is Weixuan's second year as a Summer Academy instructor.
What you need for camp/program:
Students will be using Blender, a free and open-source animation software. You can download Blender from their website or through the Steam client. Please see if your computer can handle this program before signing up; the system requirements for Blender are found here.
Students must have a computer or tablet that has Internet access and one of the following browsers installed: Google® Chrome™, Apple® Safari®, Mozilla® Firefox®, and Microsoft® Edge. Please visit Brightspace Browser Support in the Community for further details about the Browser Support Lifecycle.
Please look for the camp outline for required program supplies in your parent information e-mail sent three weeks before your program.