The 2017 Georgia Junior Science & Humanities Symposium is now accepting applications. Student applicants, as well as teachers who would like to be considered as chaperones, APPLY HERE on the Army Educational Outreach Program page. Application deadline: January 11, 2017.
Please see the GJSHS Rulebook and the Paper & Presentation Criteria for details about application and research paper requirements. Note the following change for this year: Abstracts and research papers must be uploaded to the online application as a single PDF document. The abstract should be the first page of the PDF, followed by the research paper.
---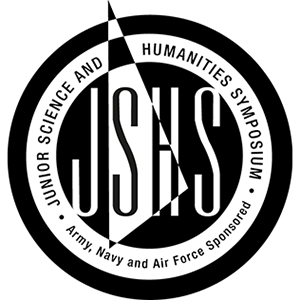 At the Georgia Junior Science & Humanities Symposium (JSHS), high school students from across the state have the opportunity to present the results of their original scientific, engineering, or mathematics research before a panel of judges and an audience of their peers and compete for military-sponsored scholarships and other awards. Some students will be selected to advance to the National JSHS.
Students will be invited to attend Georgia JSHS after a preliminary judging process in which qualified scientists review the students' submitted abstracts and research papers. Based on the results of this preliminary review, 70 students will be selected to attend Georgia JSHS as either presenters, who will participate in the oral presentation competition, or symposium observers. GJSHS culminates with the selection of five (5) presenters to win an expense-paid trip to National JSHS. Two (2) of these five finalists will have the opportunity to present their research and in the oral presentation competition at NJSHS, and one (1) will be invited to enter the NJSHS poster competition. Students in the 8th grade may be selected as observers only, not presenters. 
 
Students and chaperones who are selected to attend will be provided with meals (with the exception of one "on your own" chaperone-supervised dinner) and lodging for the duration of the event. Covered expenses are funded by a grant provided by the research programs of the United States Department of Defense. 

Symposium Features:
Presentations of original research projects by high school students
Student poster session (8th graders are also eligible)
Guest speakers who offer a look beyond high school to opportunities in post-secondary education and to academic and career development in the sciences, technology, engineering, and mathematics
Laboratory visits and tours
Opportunities to meet and exchange ideas with others interested in the sciences
Course Date:
Sunday, February 26, 2017
to
Tuesday, February 28, 2017
Address:
Georgia Center for Continuing Education
1197 South Lumpkin Street, Athens, GA 30602
United States
US
Supporting Associations: