Learn to capitalize on today's hottest market research trends.

Two of the most important and intriguing developments in market research over the last several years have been the increased emphasis on analytics and the widespread availability of data of all kinds. Analytics 1-2-3 will get you up to speed on both. We have combined three popular Principles Express+ courses, each dealing with some facet of these trends, into a specially-priced bundle that will prepare you to take your research skills to a new level.
Snapshot
Credits: 36 hours / 3.6 CEUs
The three courses are:
Introduction to Data Analysis. This course will introduce you to the critical concepts common to the analysis of quantitative research data, with special attention to survey data analysis. These concepts will help analysts, buyers of research services, and those designing research. Knowing how best to look at data and derive insights is critical to ensuring that the information has a positive impact on the business decision that needs to be made. You will learn how to examine your data, prepare it for analysis, select the most appropriate statistical methods, and develop an analysis plan.
Advanced Analytic Techniques. In this course, you will learn about some of the more advanced statistical methods you may encounter as a researcher, with greater attention to techniques that are frequently used with secondary data. Topics include: conjoint analysis, multiple regression, cluster analysis for segmentation, linear regression, perceptual mapping and factor analysis. You are not expected to memorize complicated formulas; rather, this course teaches the principles behind commonly used advanced statistical methods and when to use them.
Working with Secondary Data: Syndicated and Big Data. This course introduces the many secondary data sources available to you. You will learn about the value and challenges you might encounter when linking primary and secondary data, and gain insights into the "big data" world in which businesses now operate.
For a more complete description of Analytics 1-2-3, click on the files listed under More Information.
Learning Objectives
For a complete listing of Learning Objectives, please download the file.
Who Should Attend?
Entry-level researchers looking for a solid introduction to quantitative data analysis.
Mid-level staff seeking to expand their skillsets.
Experienced researchers looking to catch up with the latest developments, especially the expanded use of secondary data.
Corporations seeking professional development options for their internal training portfolio.
Suppliers of research seeking courses for new-employee onboarding.
Researchers who lead or contribute to project design, particularly those around secondary data.
Researchers interested in understanding the important role that syndicated data can play in research design and execution.
Analysts needing to understand how best to analyze quantitative data, and the pitfalls to avoid.
Analysts needing to understand what secondary data sources exist and where to find them.
Client-side researchers responsible for designing research and ensuring that the analysis leads to reliable insights.
Client-side researchers interested in understanding how to leverage data their companies may already possess.
People just entering the research field who want a deeper understanding of the research process.
Course Information
Course Fee(s):
$989 - Standard Fee
$859 - Association Discount (Members* of: Insights Association; ESOMAR; Intellus Worldwide; ARF; AMA, AMSRS, and the attendees of TMRE 2018 and IIeX NA 2018.)
$50 - One-Month Extension (only one extension is granted per participant)
*Membership/Attendance will be verified.
Prepayment is required to be registered. Prices listed are per person (US Funds). Prices are subject to change.
Continuing Education Information:
Students successfully completing graded components earn a Digital Badge (issued the month following your course completion.
The University of Georgia will award 3.6 Continuing Education Units (CEU) from The University of Georgia. Click for details about the University of Georgia CEU.
You will also earn a Certificate of Program Completion awarded by MRII, IA, ESOMAR and the University of Georgia.
As a graduate of the course you will be recognized by industry associations, employers, peer groups and other professionals as having broad knowledge of both the basic and advanced analytic techniques that comprise the modern market researcher's tool kit, and with a firm grasp of when and how to use them. You also will better understand the broad landscape of existing data—both syndicated and big data—as alternatives to or supplements of survey data collection. This recognition will help you advance in your company and the industry.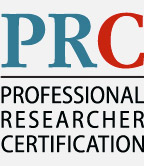 This course offers continuing education for research practitioners. If you are PRC certified through the Insights Association (IA), this course qualifies for 10 hours for continuing education. If you have any questions about PRC, please contact certificationATinsightsassociation.org or dial +1-202-800-2545.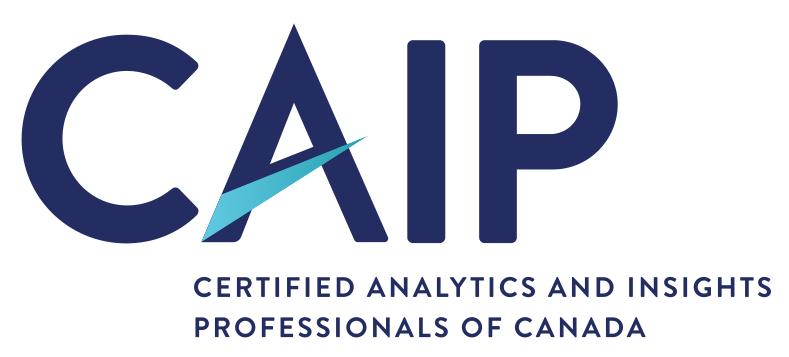 CAIP Canada also recommends the course for candidates looking to fill in the gaps or gain a refresher in specific areas.


Course Authors:
Ray Poynter – Managing Director, The Future Place and Founder, NewMR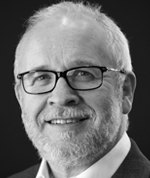 Ray is the author of The Handbook of Mobile Market Research, The Handbook of Online and Social Media Research and the #IPASOCIALWORKS Guide to Measuring Not Counting. He is the founder of NewMR.org, editor of the ESOMAR book Answers to Contemporary Market Research Questions, and is the Managing Director of The Future Place, a UK-based consultancy, specializing in training.
Ray has spent the last 35 years at the intersection of innovation, technology, and market research, during which time Ray has held director level positions with Vision Critical, Virtual Surveys, The Research Business, Millward Brown, Sandpiper and IntelliQuest.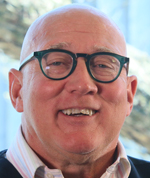 Bill Bean – Principal, Bean and Associates Consulting
Bill is a senior marketing executive specializing in research and analytics. He has founded shopper insights practices at four Fortune 500 consumer goods companies, conducted research in over 20 countries worldwide, and pioneered many applications of advanced analytics techniques to assess marketing performance. He served on the advisory board for the University of Wisconsin A.C. Nielsen Center for Market Research for ten years as well as a trustee of the Marketing Science Institute