Learn the many secondary data sources available to you, including those known as "big data."

This online Principles Express course introduces the many secondary data sources available to you. You will learn about the value and challenges you might encounter when linking primary and secondary data, and gain insights into the "big data" world in which businesses now operate.
Driven by the growth of big data, secondary data is getting increasing attention from the market research industry. This course will give you perspectives on how to stay at the forefront of that growth.
Snapshot
Credits: 12 Hours / 1.2 CEUs
The ability to collect, store, and process information is growing dramatically. The mushrooming popularity of social media and mobile technology is providing an unprecedented amount of behavioral and attitudinal data about the way people live and work, often called "big data."
As a result, the research and insight function is extending beyond data collection and analysis to managing and synthesizing data from a diverse range of sources, from focus groups and sample surveys to social media and large databases.
This course will cover both traditional uses of secondary data and the evolving application of big data in market research. You'll learn about different kinds of secondary data and secondary research and their applications to business challenges. The course begins with an overview of the vast landscape of data and information obtainable from government and commercial sources. The course then introduces you to the frontier of big data and market research evolving in the market today.
What is "secondary data"?
Traditionally, data collected for any purpose other than to meet the needs of your particular study was called "secondary" data. However, the definition of secondary data is evolving. Advances in technology are giving researchers access to vast potential sources of data and information that push the boundary of that definition. That's why this course will define secondary data as "data collected for another purpose and subsequently used in research."
To address the secondary use of existing data regardless of its original source purpose or intent, this course looks at three types of secondary data:
Data collected for any purpose other than to meet the needs of your particular study.
Data collected for non-specific research purposes, often called "syndicated data" or multi-client data.
Data collected for another purpose and subsequently used in research.
The lines among these definition types are growing increasingly blurred, particularly the differences between traditional syndicated data and the data originally produced for purposes other than market research.
Learning Objectives
After completing this course, you should be able to:
Discuss how the integration of technology into our daily lives is creating new opportunities for market researchers.
Define secondary data as distinct from primary data.
Describe the various types of data sources available to researchers including syndicated data, transaction data, social media data, and Internet of Things data, emphasizing the strengths and weaknesses of each.
Describe the various components of the "big data" ecosystem, reinforcing that all data sources—primary and secondary—have compromises and the researcher's responsibility to select the "best available data" given the business issue being studied.
Identify some of the typical barriers a researcher encounters in gaining access and using secondary data.
Discuss the related concepts of data governance, data curation, and data provenance and their importance in assessing the quality of secondary data.
Discuss the value and the challenges that can be realized by linking primary and secondary data, including the role of data brokers.
Discuss the ways in which traditional analytic techniques can be applied to secondary data.
Describe what is meant by machine learning and its relevance when working with large secondary datasets.
Discuss the challenges and emerging solutions that researchers face when dealing with unstructured data—text, photographs, video, etc.
Discuss the challenges the researcher faces when using secondary data in a global context.
Describe the ethical issues, especially related to privacy and confidentiality, when using secondary data.
Successful enrollees earn a Digital Badge and 1.2 University of Georgia Continuing Education Units (CEU).
Who Should Attend?
Entry-level researchers looking for a solid introduction to secondary data.
Mid-level staff seeking to expand their skillset.
Experienced researchers looking to catch up with the latest developments.
Corporations seeking professional development options for their internal training portfolio.
Suppliers seeking courses for new-employee onboarding.
Researchers interested in understanding the important role that syndicated data can play in research design and execution.
Analysts needing to understand what secondary data sources exist and where to find them.
Client-side interested in understanding how to leverage data their companies may already possess.
People just entering the research field who want to understand the full process of market research from beginning to end.
Course Note:
The volume of secondary data available is increasing exponentially. Working with this data sometimes requires resources and techniques that are outside the standard market research toolkit. Some are described in this course. A more thorough overview of some of these techniques can be found in another Principles Express course, Advanced Analytic Techniques.
Course Information
Course Fee(s):
$359 - Standard Fee
$329 - Association Discount (Members* of: Insights Association; ESOMAR; Intellus Worldwide; ARF; AMA, MRIA, and the attendees of TMRE 2018 and IIeX NA 2018.)
$50 - One-Month Extension (only one extension is granted per participant)
*Membership/Attendance will be verified.
Prepayment is required to be registered. Prices listed are per person (US Funds). Prices are subject to change.
Continuing Education Information:
Students successfully completing graded components earn a Digital Badge and 1.2 Continuing Education Unit (CEU) from The University of Georgia. Click for details about the University of Georgia CEU.
As a graduate of the course you will be recognized by industry associations, employers, peer groups and other professionals as having knowledge of the many data collection options that are available and for choosing the most appropriate method given the target population you need to reach. This recognition will help you advance in your company and the industry.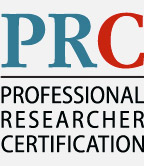 This course offers continuing education for research practitioners. If you are PRC certified through the Insights Association (IA), this course qualifies for 12 hours for continuing education. If you have any questions about PRC, please contact certificationATinsightsassociation.org or dial +1-202-800-2545.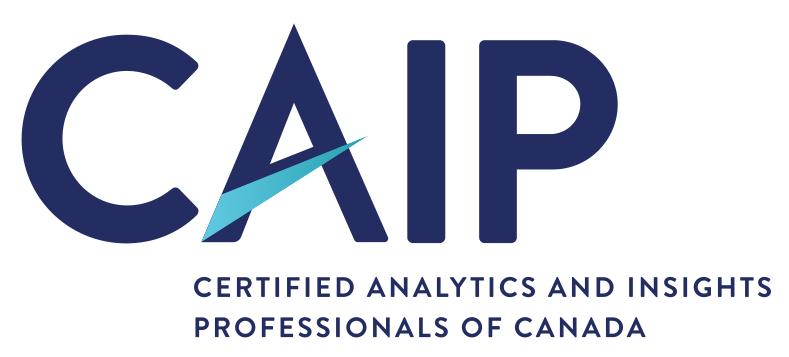 CAIP Canada also recommends the course for candidates looking to fill in the gaps or gain a refresher in specific areas.


Course Author: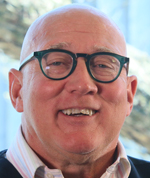 Bill Bean – Principal, Bean and Associates Consulting
Bill is a senior marketing executive specializing in research and analytics. He has founded shopper insights practices at four Fortune 500 consumer goods companies, conducted research in over 20 countries worldwide, and pioneered many applications of advanced analytics techniques to assess marketing performance. He served on the advisory board for the University of Wisconsin A.C. Nielsen Center for Market Research for ten years as well as a trustee of the Marketing Science Institute