Learn the various secondary data sources available to you, including those popularly referred to as "big data."
MRII and the University of Georgia will be offering a new online course (anticipated 10-15 hours) – Working with Secondary Data: Syndicated and Big Data!
Traditionally, data that is collected for any purpose other than to meet the needs of your particular study is called "secondary" data. However, the definition of secondary data is evolving. Advances in technology are giving researchers access to vast potential sources of data and information that push the boundary of that definition. As such, this course defines secondary data as data collected for another purpose and subsequently used in research. 
The course covers three types of secondary data in some detail:
Data collected for any purpose other than to meet the needs of your particular study.
Data collected for non-specific research purposes, called "syndicated" or multi-client data
Data collected for another purpose and subsequently used in research.
This expanded scope addresses the use of existing data regardless of its original source purpose or intent.
Graduates receive University of Georgia continuing education units (CEUs) as well as a Digital Badge.
Learning Objectives
After completing this course, you should be able to:
Discuss how the integration of technology into our daily lives is creating new opportunities for market researchers.
Define secondary data as distinct from primary data.
Describe the various types of data sources available to researchers including syndicated data, transaction data, social media data, and Internet of Things data, emphasizing the strengths and weaknesses of each.
Describe the various components of the "big data" ecosystem, reinforcing that all data sources—primary and secondary—have compromises and the researcher's responsibility to select the "best available data" given the business issue being studied.
Identify some of the typical barriers a researcher encounters in gaining access and using secondary data.
Discuss the related concepts of data governance, data curation, and data provenance and their importance in assessing the quality of secondary data.
Discuss the value and the challenges that can be realized by linking primary and secondary data, including the role of data brokers.
Discuss the ways in which traditional analytic techniques can be applied to secondary data.
Describe what is meant by machine learning and its relevance when working with large secondary datasets.
Discuss the challenges and emerging solutions that researchers face when dealing with unstructured data—text, photographs, video, etc.
Discuss the challenges the researcher faces when using secondary data in a global context.
Describe the ethical issues, especially related to privacy and confidentiality, when using secondary data.
Course Author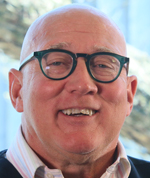 Bill Bean – Principal, Bean and Associates Consulting
Bill is a senior marketing executive specializing in research and analytics. He has founded shopper insights practices at four Fortune 500 consumer goods companies, conducted research in over 20 countries worldwide, and pioneered many applications of advanced analytics techniques to assessing marketing performance. He served on the advisory board for the University of Wisconsin A.C. Nielsen Center for Market Research for ten years as well as a trustee of the Marketing Science Institute.
Course Information
Course Date Info:
Anticipated course release in mid-2018.
Details are subject to change without notice.