Learn to design research that produces the valuable insights for business decision-makers.
A research design is a well-defined plan for evaluating the external environment in which an organization operates. This course explains how to build that plan.
Snapshot
Credits: 9.0 hours / .9 CEUs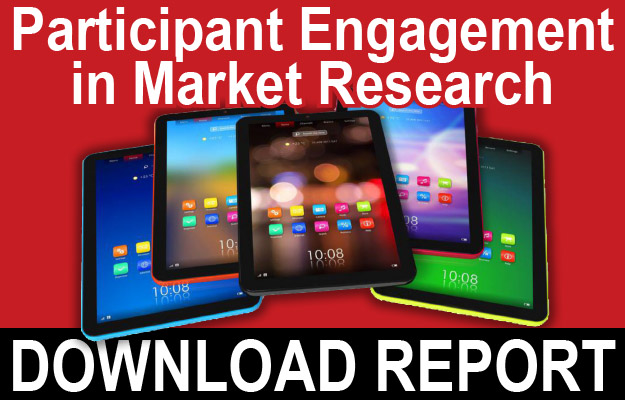 The importance of market research design
Market research is a disciplined process. A clear plan dramatically improves success and prepares the researcher to develop an articulate proposal for the project. This holds true for both external researchers and researchers working with internal business teams. The correct design saves time and money and will result in valid and reliable information.
Well-designed market research answers key questions.
If researchers are to provide actionable insights and meaningful recommendations, the business decisions facing the firm must be thoroughly understood.
Among the most important questions a researcher must answer at the research design stage are:
What is the business issue or business decision to be affected by the research?
What already is known about the issue?
What data do I need?
About what group(s) of people?
How/where can I get those data?
What analytic techniques are the best fit?
Only after exploring these questions can the researcher design research to inform the issues and work to translate insights into concrete actions.
This course focuses on the first three steps of the research process.
Step 1 – Problem Definition: Framing the Issue: The process starts when your client approaches you with a business problem. Your job is to work with your client to learn more about the challenges and opportunities the business faces and what information the business needs to make decisions.
Step 2 – Developing an Approach: The general approach is then determined at a high level. This includes determining hypotheses and formulating research questions as well as gaining a clear understanding of what decisions the clients will be making with the research.
Step 3 – Formulating a Research Design: Once the business problem is clearly defined and a general approach is developed you then develop a more concrete design. This means determining the best way to achieve the research objectives and laying the plan out articulately in a research proposal.
The course explains the research types described in this flowchart:

You will learn the key characteristics of each and the role each one plays. At the completion of the foundational course, you will know how to choose the appropriate research type for your project
Learning Objectives
After completing this course you should be able to:
Lead a discussion with clients to define major business problems they are facing, and probe to discover obstacles, challenges, opportunities, and threats.
Determine what the clients already know and what they must know in order to take the most informed actions.
Identify appropriate secondary research and apply data analysis in defining the business problems and research objectives.
Translate essential business problems into cogent research objectives that are tied to specific business actions and success criteria.
Determine the appropriate level and depth of information required for decision-making, differentiating "nice-to-know" information from "need-to-know" information. Determine what is practical within the time and budgetary constraints
Understand what business problems are "researchable" and which are not.
Describe the processes and approaches to research design and methodology and how these may differ by region in global projects.
Describe the role of primary and secondary data, the differences between them, and how they can be applied in a synergistic manner to address the business issues.
Explain the differences between qualitative and quantitative methods, the types of business problems addressed with each, and how the boundaries between the types of methods are blurring.
Identify and distinguish between the three basic research designs: exploratory, descriptive and causal.
Create proposals that clearly articulate the business need/context for the research, research design and methodology, analytical processes, project milestones, costs, and timelines. Explain the relationship between cost and time variables and the research process.
Discuss the ethical issues researchers face when developing a research proposal.
Successful enrollees earn a Digital Badge and 0.9 University of Georgia Continuing Education Unit (CEU).
Who Should Attend?
Entry-level researchers looking to learn about research design and how to select the approach that will satisfy business needs.
Research sales teams seeking to understand decisions their clients face and to write better proposals.
Experienced researchers looking to catch up with the latest developments.
Corporations seeking professional development options for their internal training portfolio.
Supplier-side researchers seeking courses for new-employee onboarding.
Researchers who lead or contribute to project design.
Analysts needing to understand the pros and cons of new research methods and technologies.
Client-side researchers responsible for writing RFPs and evaluating proposals.
Course Information
Course Fee(s):
$359 - Standard Fee
$329 - Association Discount (Members* of: Insights Association; ESOMAR; Intellus Worldwide; ARF; AMA, and the attendees of TMRE 2018 and IIeX NA 2019.)
$50 - One-Month Extension (only one extension is granted per participant)
*Membership/Attendance will be verified.
Prepayment is required to be registered. Prices listed are per person (US Funds). Prices are subject to change.
Continuing Education Information:
Students successfully completing graded components earn a Digital Badge and 0.9 Continuing Education Unit (CEU) from The University of Georgia. Click for details about the University of Georgia CEU.
As a graduate of the course, you will know how to make well-informed choices about designing a research project. You will understand when, where and how to use qualitative research to provide fresh and actionable insights. This ability will help you advance in your company and the industry.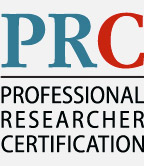 This course offers continuing education for research practitioners. If you are PRC certified through the Insights Association (IA), this course qualifies for 9 hours for continuing education. If you have any questions about PRC, please contact certificationATinsightsassociation.org or dial +1-202-800-2545.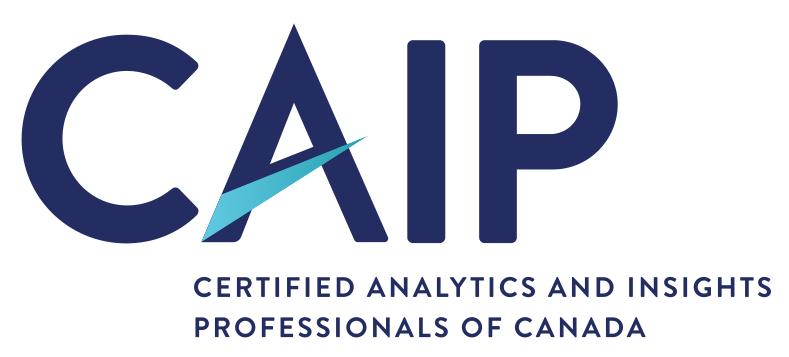 CAIP Canada also recommends the course for candidates looking to fill in the gaps or gain a refresher in specific areas.


Course Author:
Susan Frede – Research Methodologist & Analyst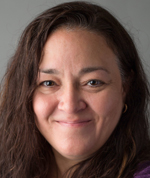 Susan Frede is a 30+ year market research veteran. Currently, she is the owner of Frede Research LLC and the Research Director at Aimpoint Research. She is focused on research design, survey writing, analysis, and reporting. Frede is a trusted advisor to clients, designing innovative yet practical research solutions to address business needs and strategic objectives. Versed in the art and science of research analysis and insight generation, she applies optimal techniques to inform better marketing decisions, delivering a compelling story and recommendations to stakeholders.
Prior to her current role, Frede spent over 18 years with Kantar, the data investment management division of WPP. She earned her master's degree in adult education from the University of Georgia in 2015. Frede is a frequent speaker and writer on research topics and has taught research principles at the college level.